CairnsCraft Design & Remodel
Trust is the foundation we build upon
CairnsCraft Design & Remodel is a Design-Build Firm, dedicated to creating functional and beautiful living spaces. Our clients benefit from our years of Design Execution, Project Development, Management, and Construction, complete with a unique ability to envision, create and execute home improvements.
Bodybuilding with bodybuilding videos: aerobic gazelle online steroid stores total fisculturismo: bodybuilding: chest workouts by lee priest.
We specialize in kitchen, bathroom, and home addition, including full home remodels, serving clients throughout the San Diego metro area. Established in 1990 by Charles & Marie Cairns, owned and operated by highly qualified, trusted experts in home remodeling.
We appreciate the trust you are extending to us when you invite us to your home, and we are here to help make your vision a reality.

OVER 70 PROJECTS FEATURED ON HOUZZ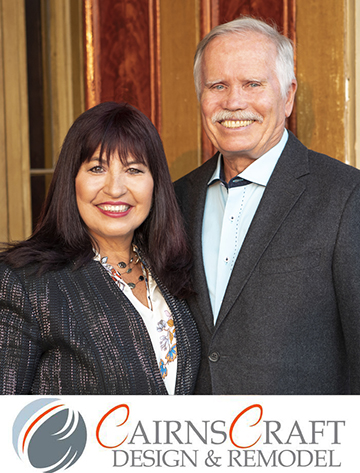 Trust is the foundation we build upon. We take pride in our work and it shows.
Offering design services, project development, management, and construction, we are your trusted dependable partners, uniquely qualified to remodel homes to be functional and usable by anyone, regardless of age or ability.
Give us the opportunity to provide you with an exceptional home.
We are a Design Build Company, specializing in Kitchen, Bathroom, Home Addition, including Full Home Remodel.