Client: Christine N.
Cairnscraft remodeled our kitchen, primary bathroom and secondary bathroom. We are truly thankful for their professionalism, attention to detail, and ease to work with-from the design process to final completion of the project. Their in house designer -Luz- listen carefully to what our needs were and prepared a detailed and thoughtful plan which beautifully reflects our Coastal California Contemporary style. The subcontractors that work with Cairnscraft-tile, electrical, cabinetry, flooring, painting, countertops-are people that care about doing the job at a high quality level. Marie who is the on the job contractor is a joy to work with. She really cares about your home and is so mindful of all the details. Our job was done very on time which is so challenging in the current supply chain climate. Pricing is open and honest. We would hire them again for future projects.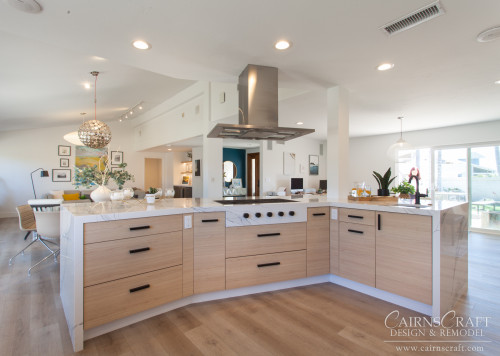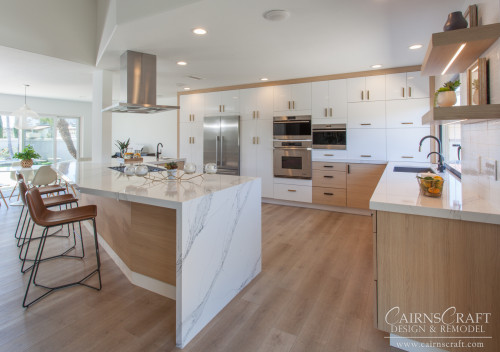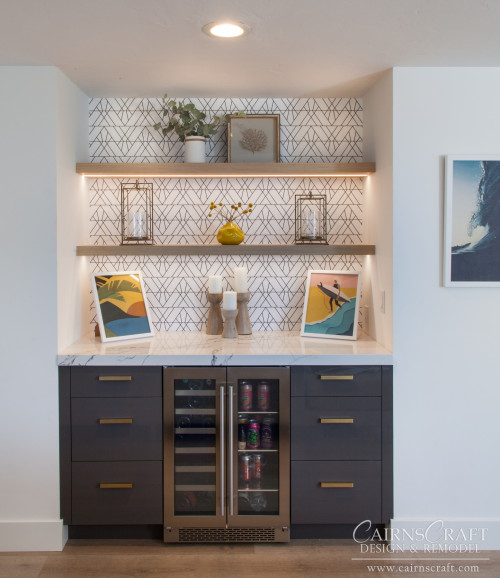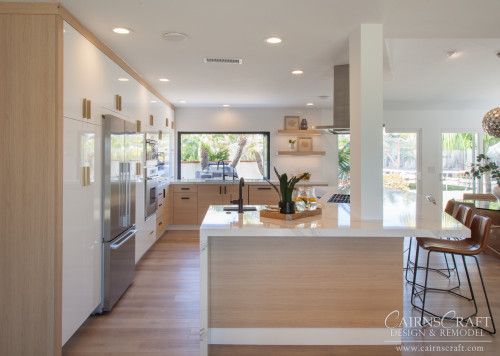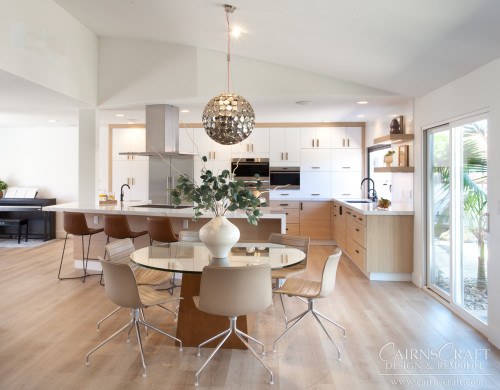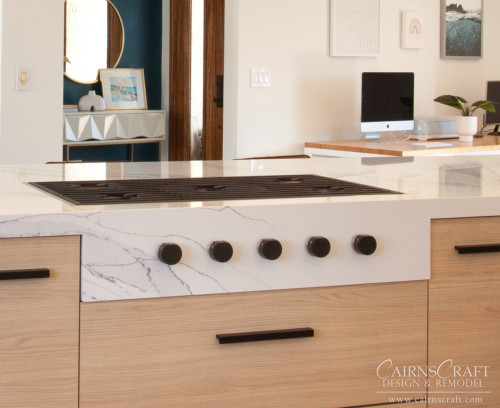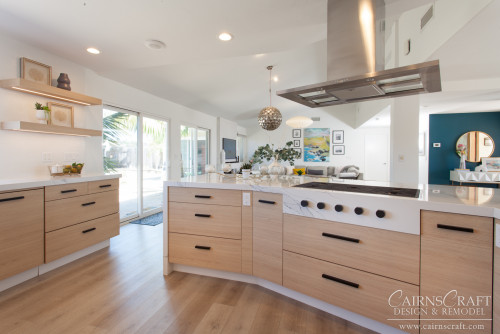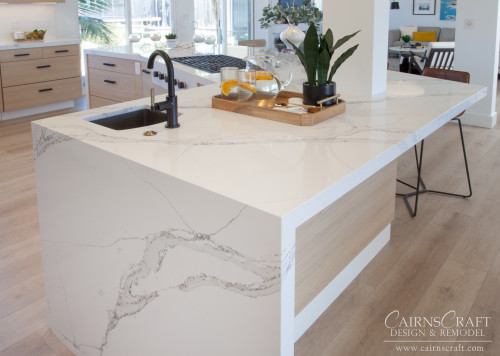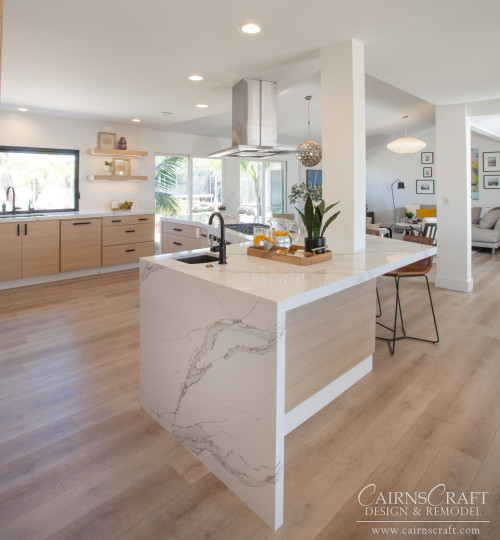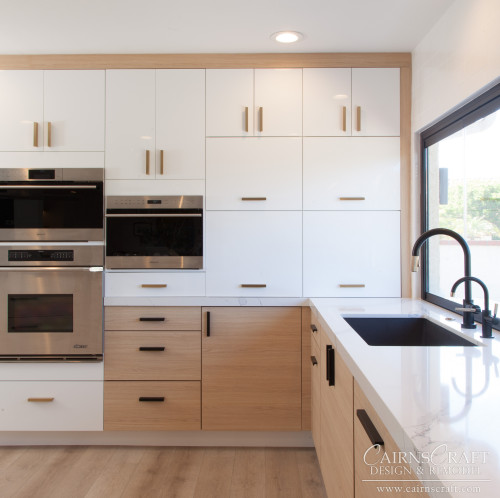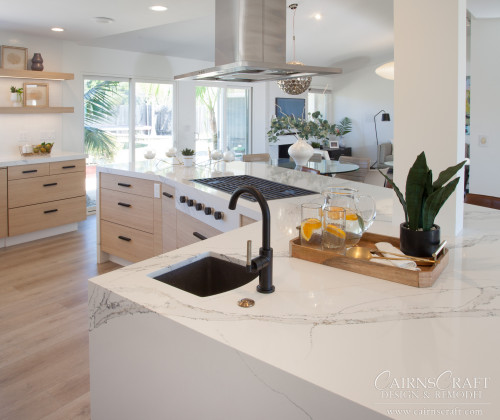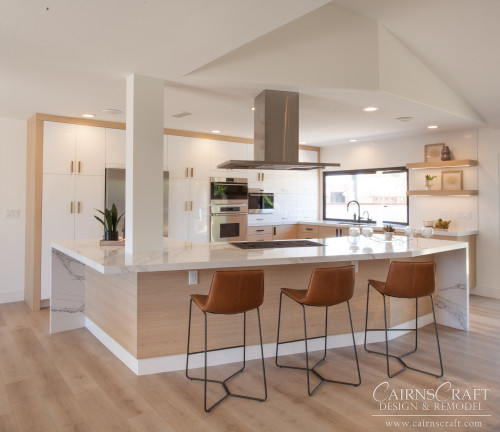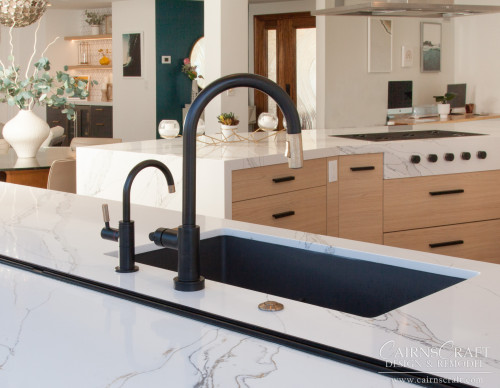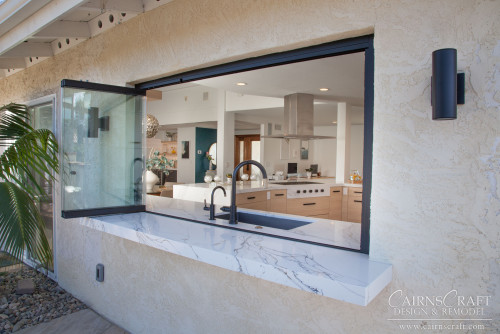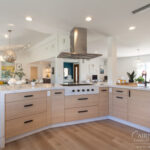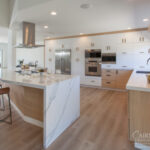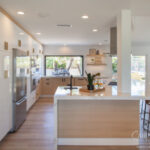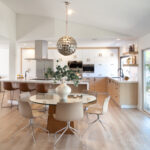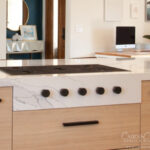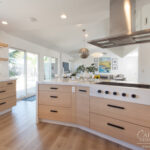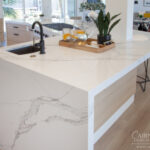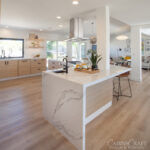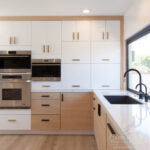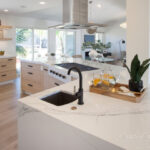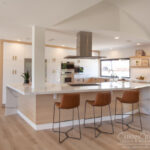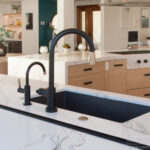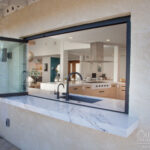 Client: Keio L.
Starting a major remodel project (guest bathroom, new master bath addition, walk-in closet, exterior work) during a pandemic comes with its own set of new challenges. We knew it's going to be tough – given all of the supply chain issues, construction boom, shortage of laborers, you name it. However, we were ready to do the project and did not want to delay it longer. We are glad that we chose CairnsCraft to help bring our project to life. From the initial design process, to submitting permits, to the final stages of construction – Charles, Marie, and team has been wonderful to work with. Charles has a lot of knowledge and helped guide us through the design and engineering part of the project by asking the right questions and pointing out different aspects that we did not even consider before. When we are stuck with something, Charles will suggest or point out several solutions that ultimately brought us piece of mind on our selection, knowing that we have explored other alternatives and solutions before arriving at the final choice.; During the construction phase, Marie went over and beyond to help us with various additions we wanted to add on to the project. She also worked with us on scheduling as we had pretty tight deadlines that she was able to navigate with the subcontractors effectively. Thank you for turning our thoughts and ideas into a reality. There's no other place like home and thank you for helping us create a wonderful space to live and relax in!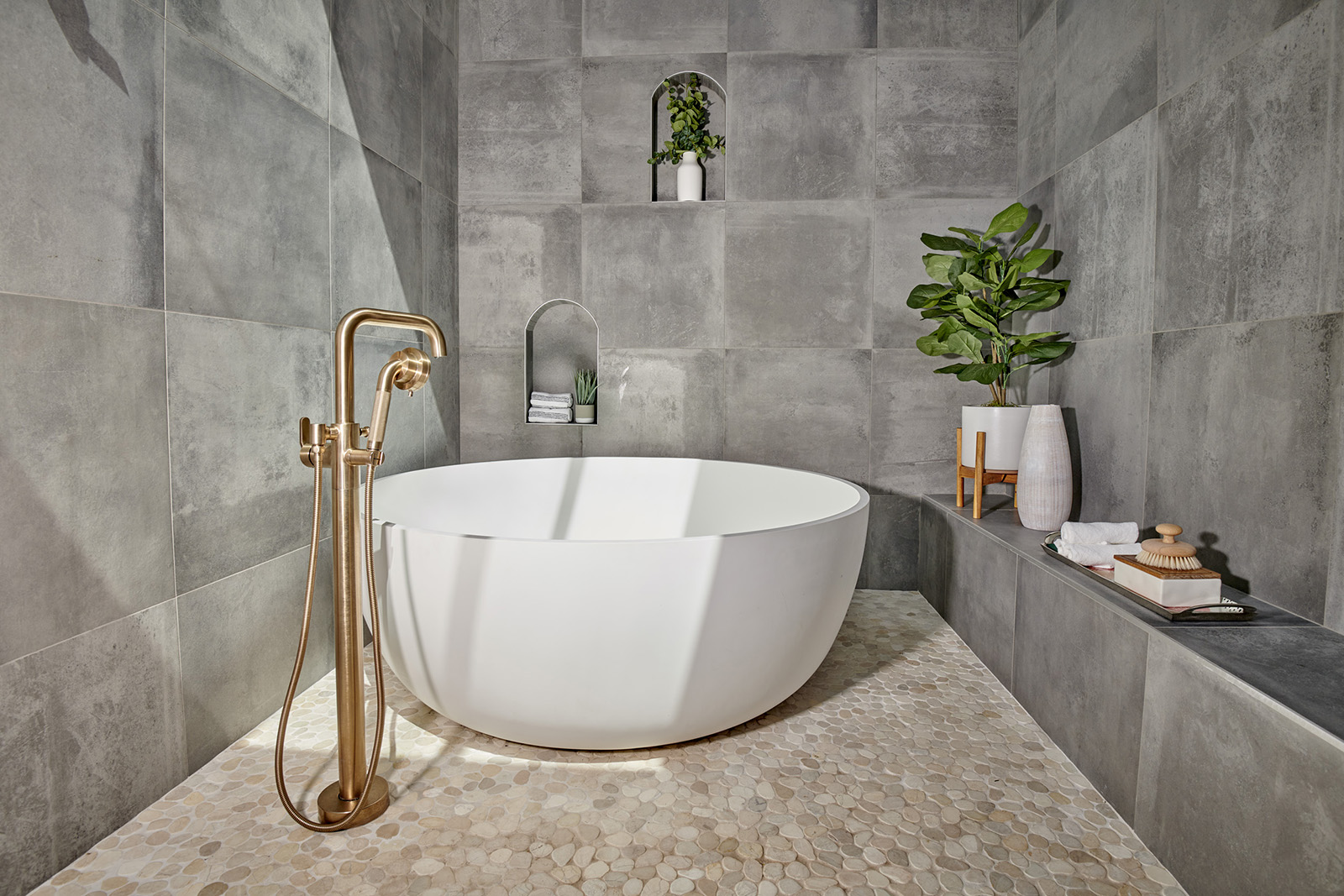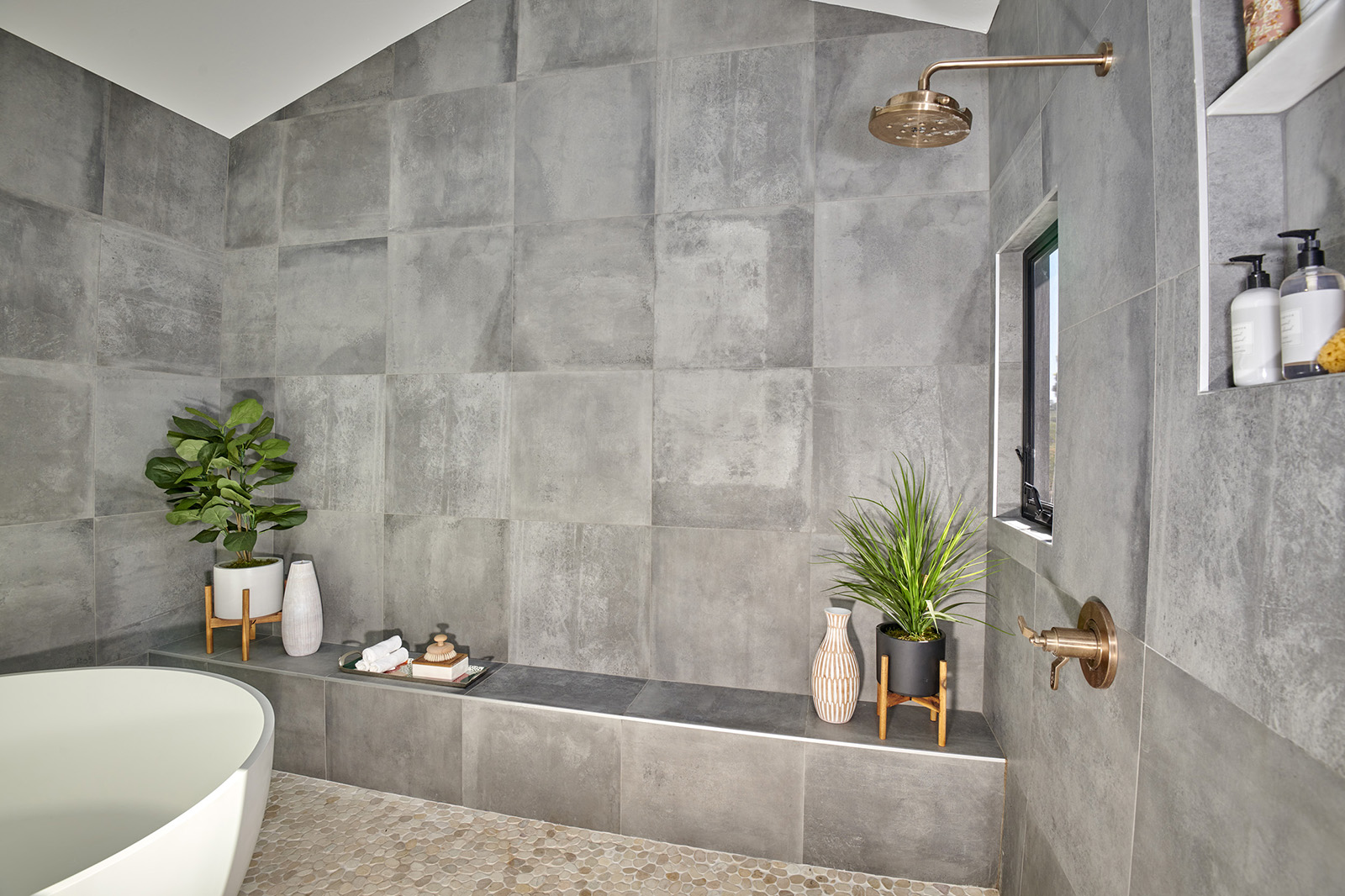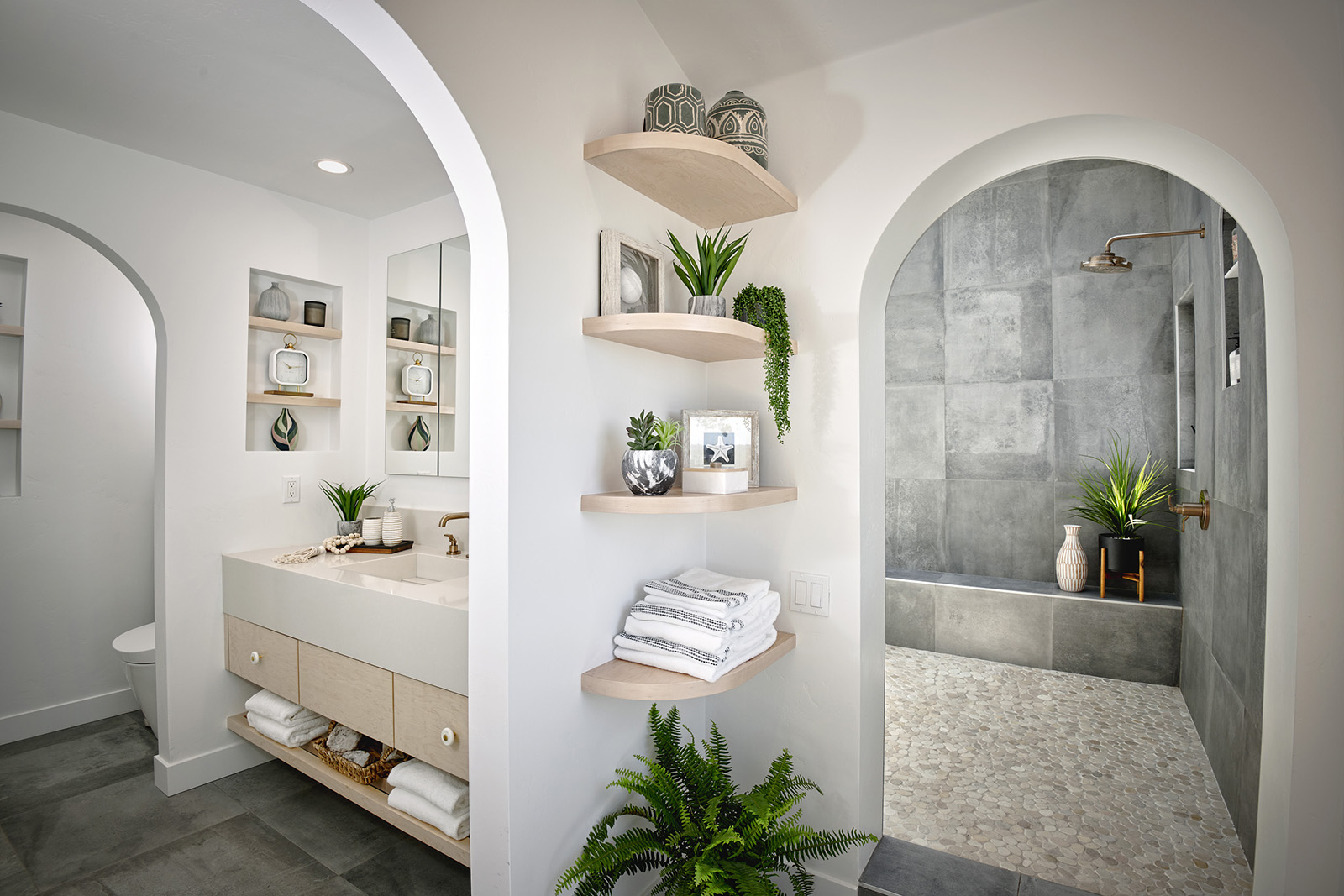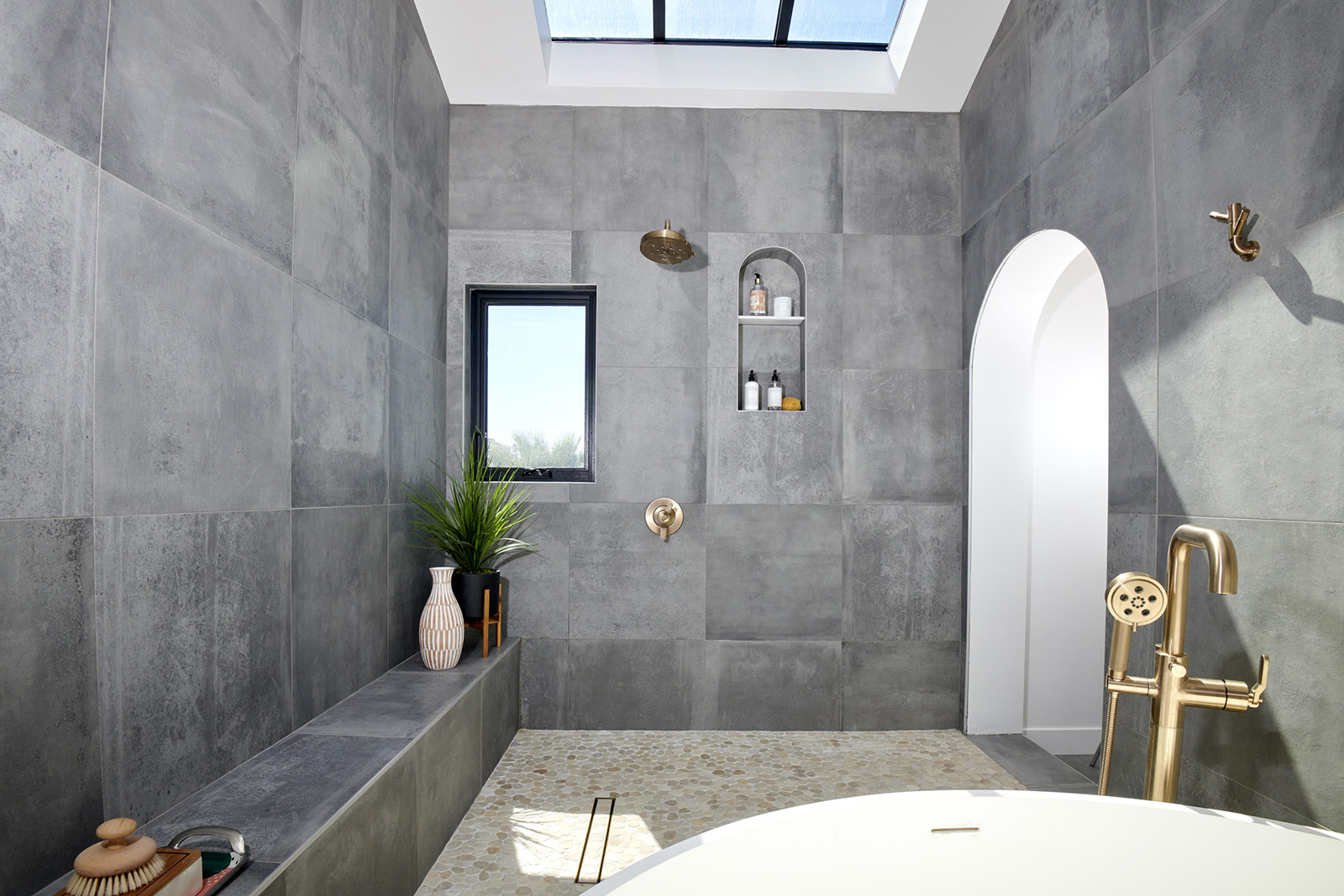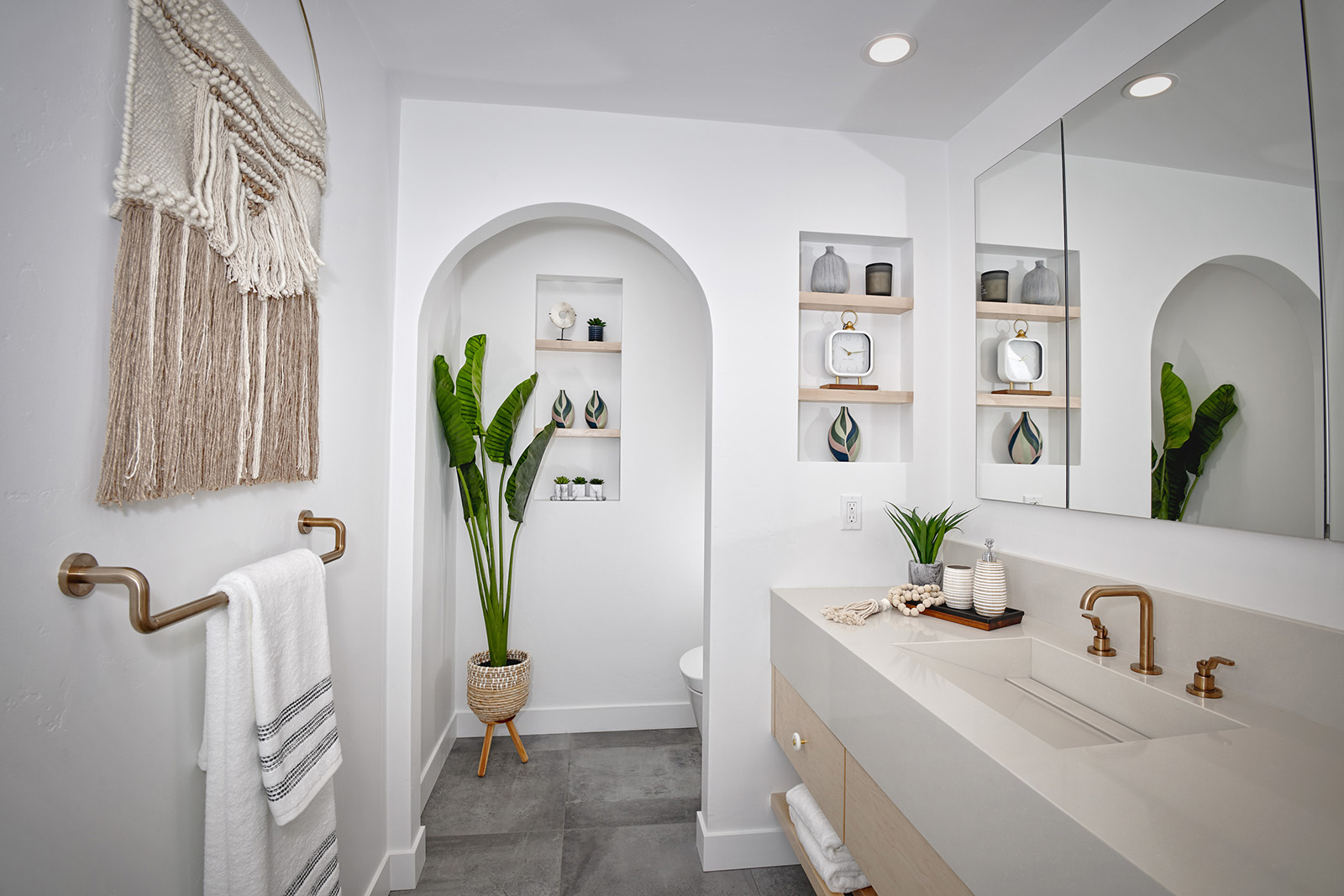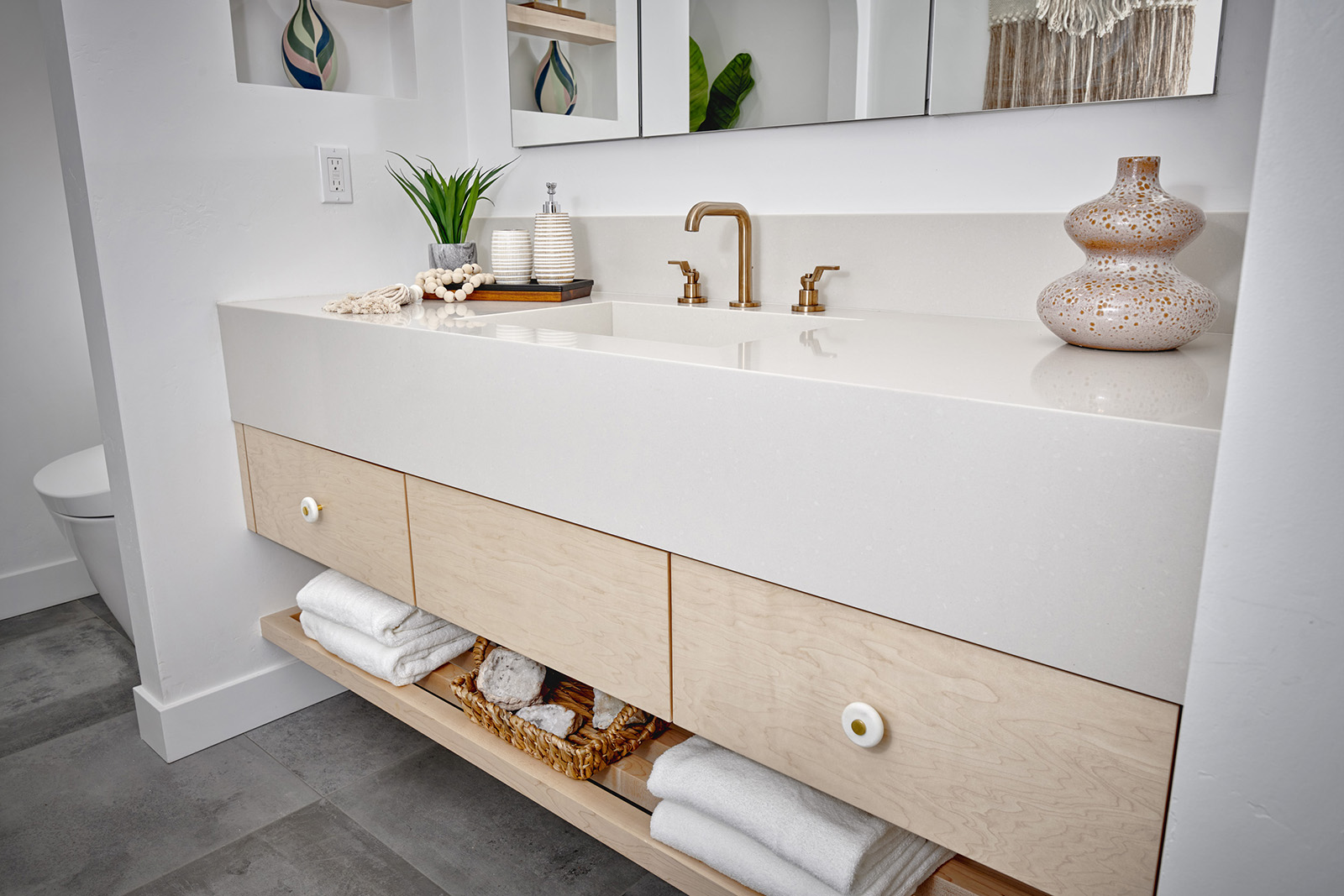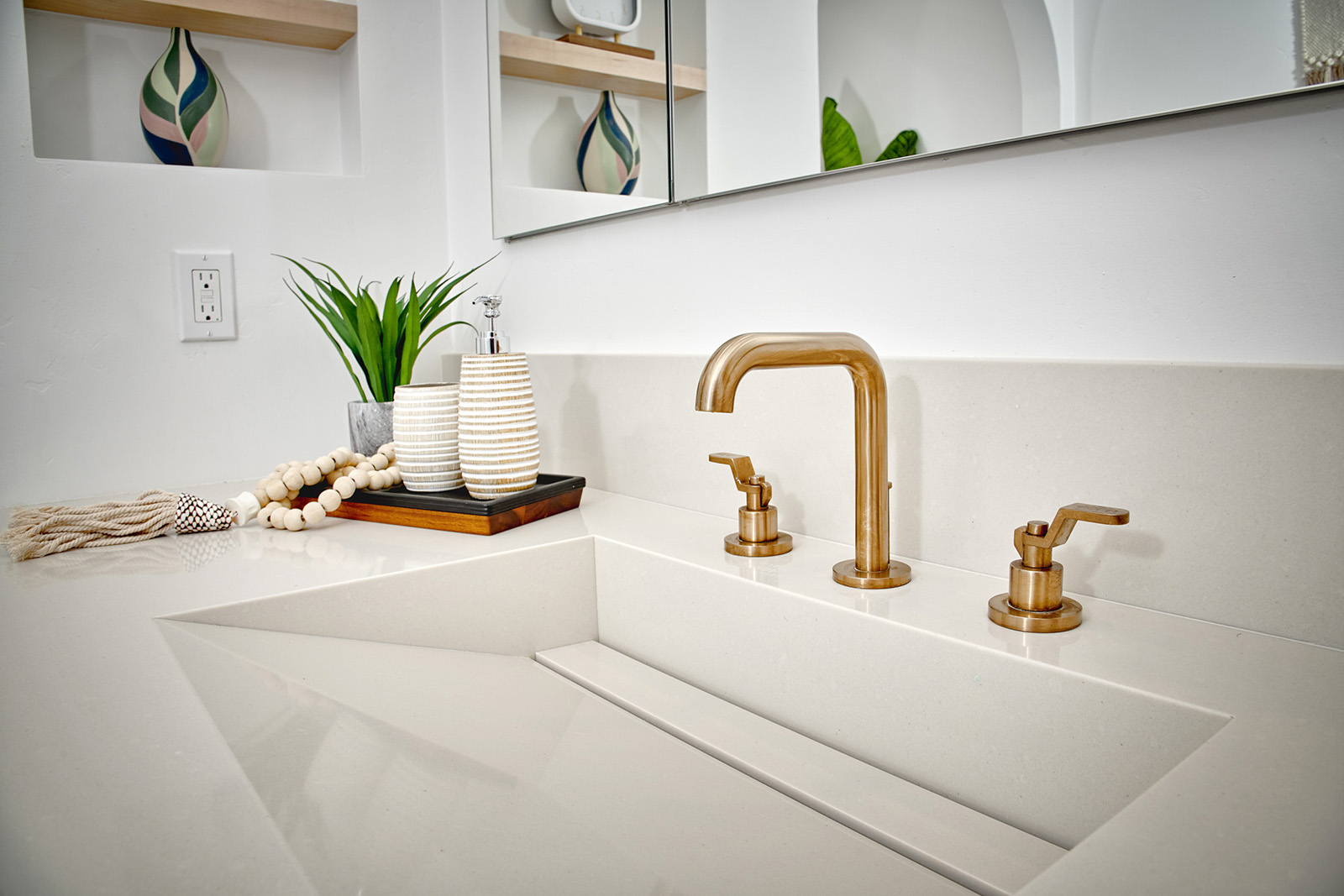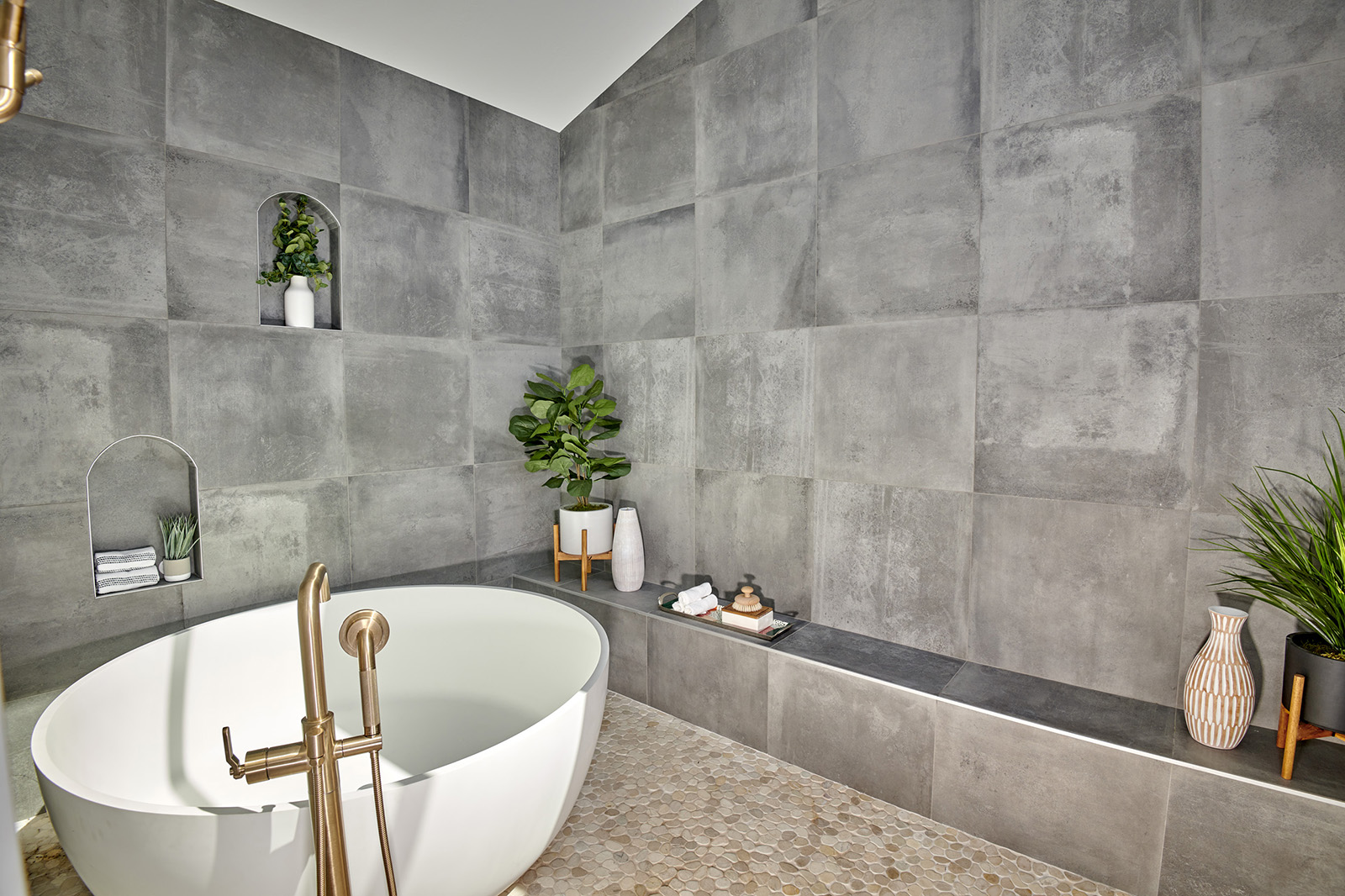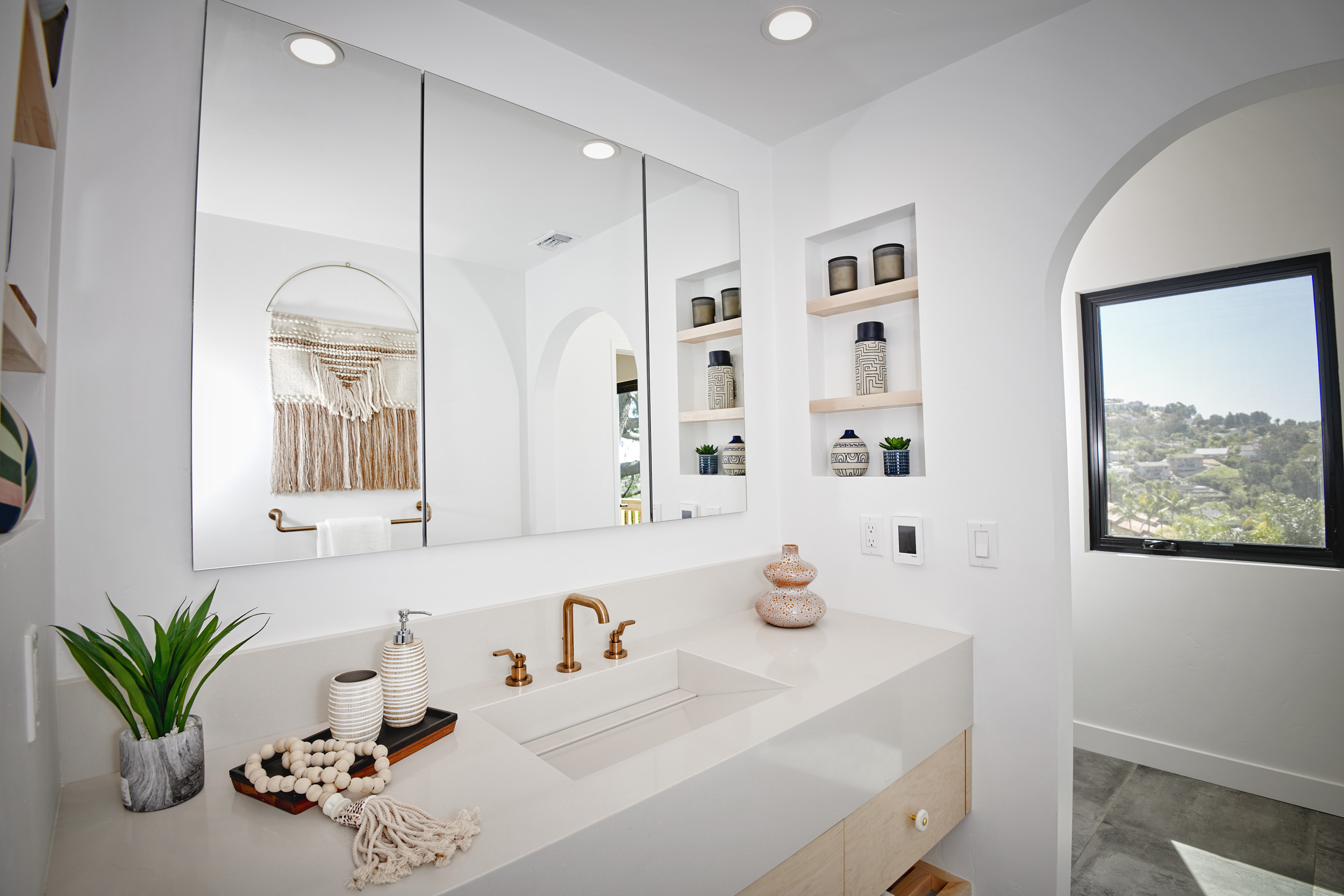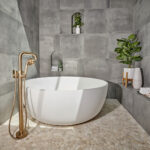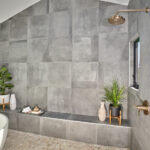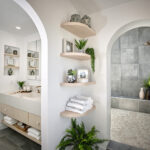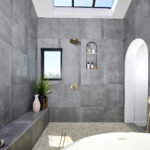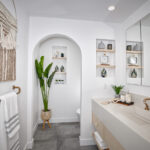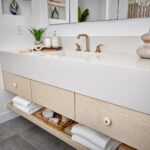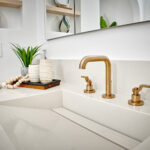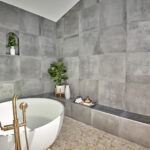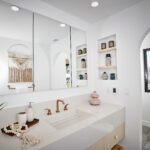 Client: Lori E.
We chose CairnsCraft Design & Remodel for our kitchen and master bath remodel. From the start, we were impressed with their professional approach. Marie produced a detailed project proposal with itemized costs and a preliminary timetable. The project began on time and we were kept up to date each day using online software. We stayed in our home during the entire project, which could have been very challenging. However, we were fully informed about which subcontractors would be at our home each day and when they would arrive. We found all of them to be highly skilled and professional as well as kind and respectful of us and our pets. From demolition to the final shower glass installation, their expert project management team made sure our remodel was finished on time and on budget. They even helped us with the delays we encountered with appliances (from another company)! We are thrilled with our beautiful new kitchen and master bath and highly recommend Cairns Craft – they're true professionals.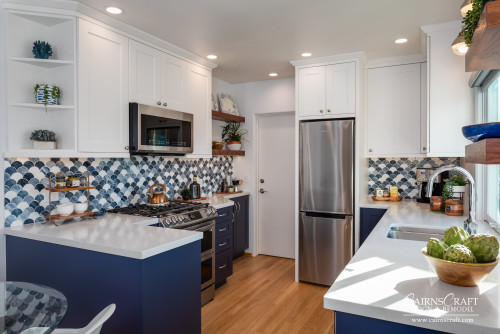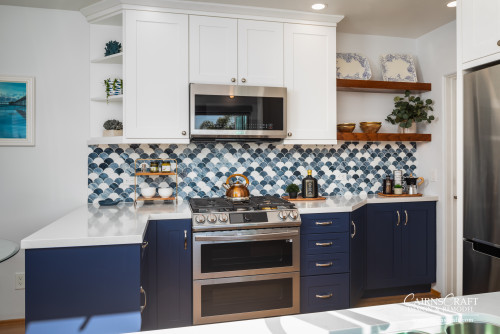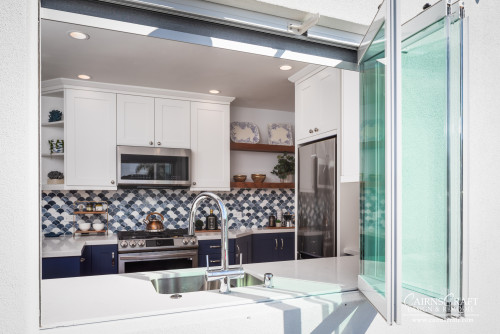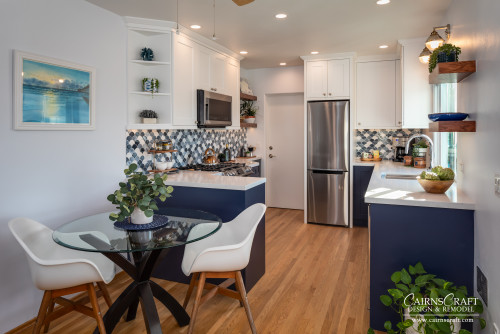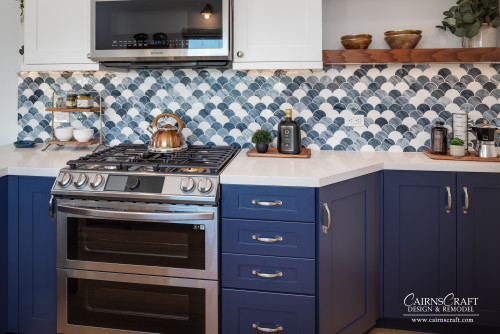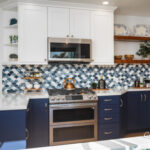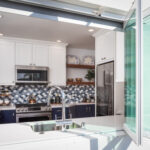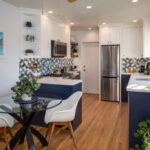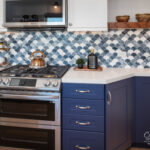 Client: Bridget G.
CairnsCraft did a wonderful job of gutting and rebuilding the small master bath in my older home. They explained the process clearly, hired and coordinated all subcontractors and tracked materials for me. The workmen were all professional, courteous, on time and neat. Their workmanship was superb. Marie and her assistants checked on the progress and quality of the work often and addressed any concerns promptly. I love the beautiful universal design and functionality of my master bath!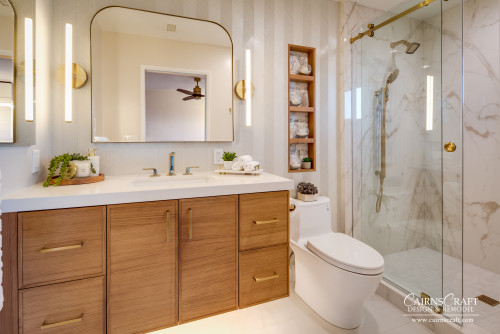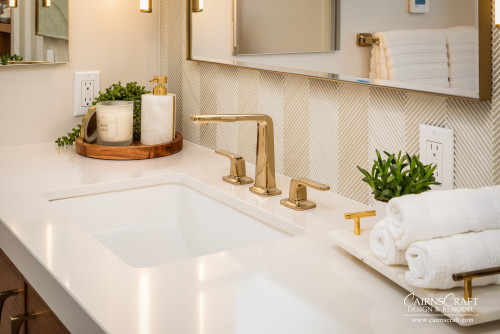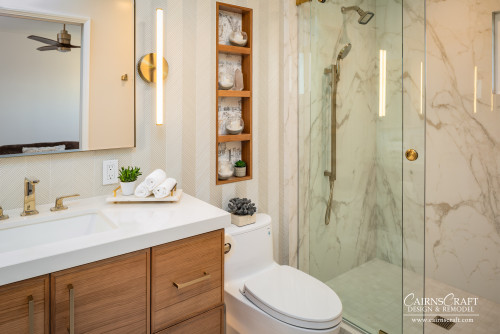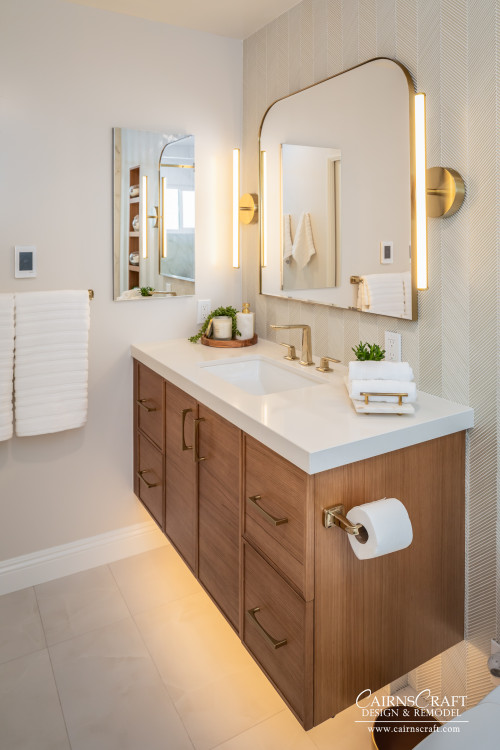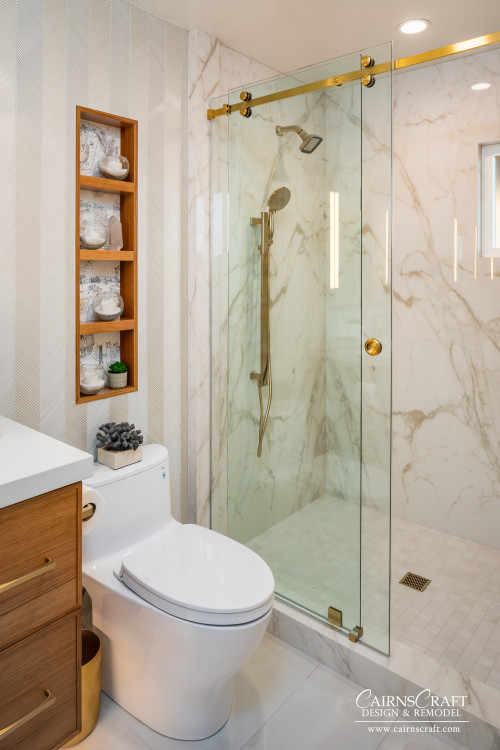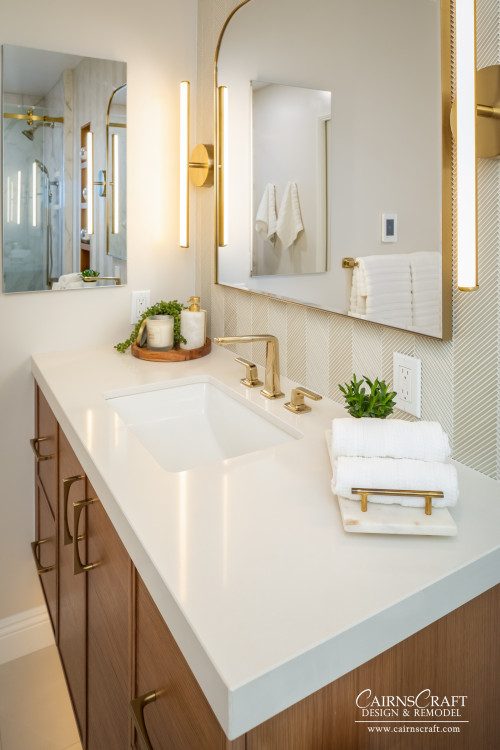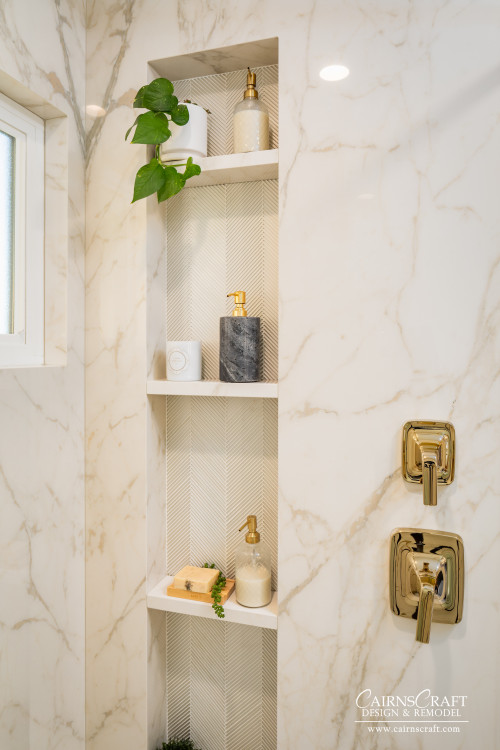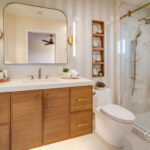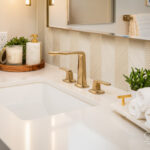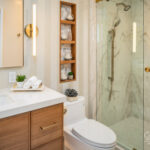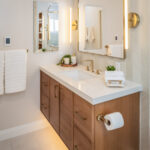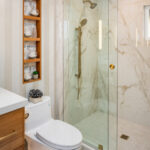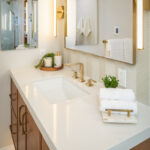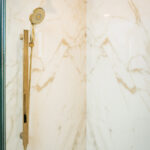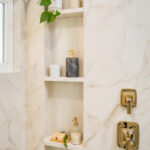 Client: Gail R.
I chose Cairns Craft to remodel my bathroom, because I wanted to be able to age at home and I discovered that Charles and Marie were certified in aging in place. they had innovative ideas and suggestions. My bathroom is now beautiful and a joy to use. Marie loves her work and she works long hours supervising the subcontractors to ensure work is done properly and corrections are made when necessary. Marie and Charles were most solicitous and made every effort to please. They were both a pleasure to work with and I highly recommend their firm!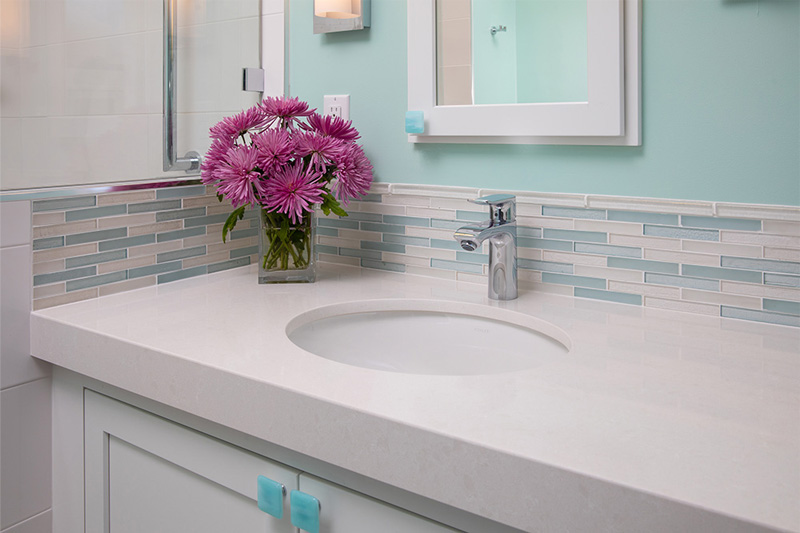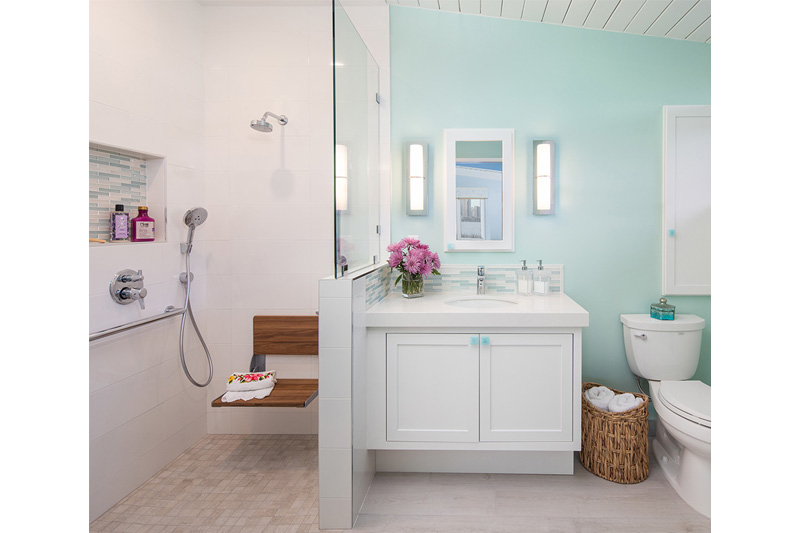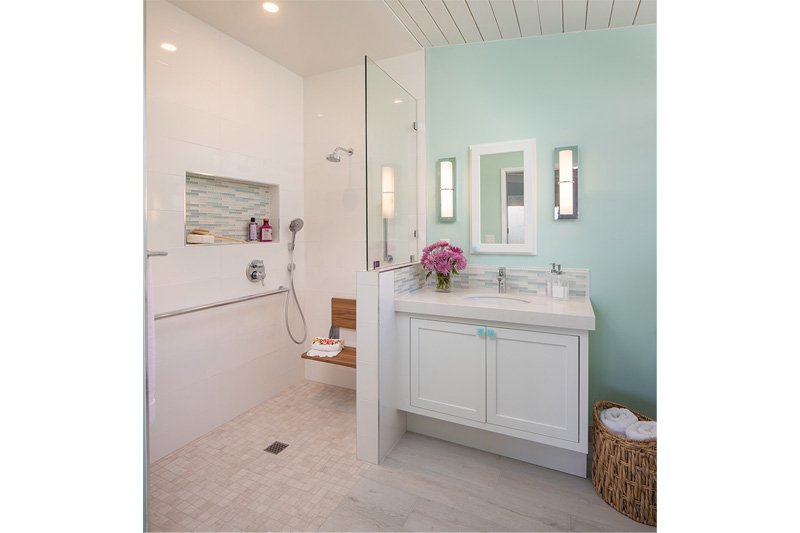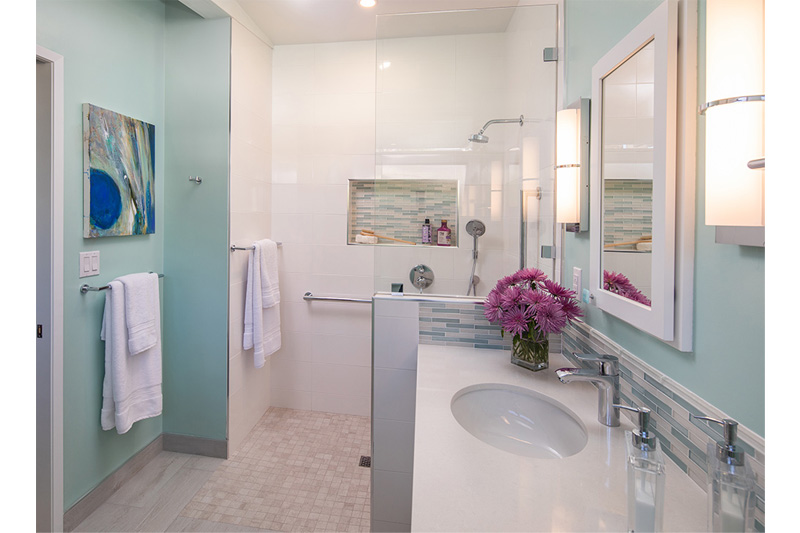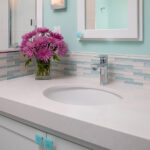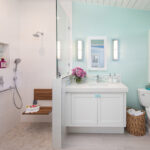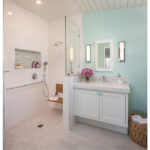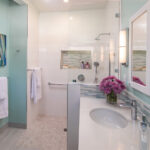 Client: Elizabeth A.
CairnsCraft completed three bathroom remodels, a new pantry and two sets of hall closet doors in a bit over two months! I cannot recommend them highly enough if you want a project done with attention, precision, and efficiency. Marie is extremely passionate and meticulous and no detail is overlooked. Their software program documents every step of the process so that there are no surprises. It was a very collaborative experience and we are delighted with our beautiful bathrooms!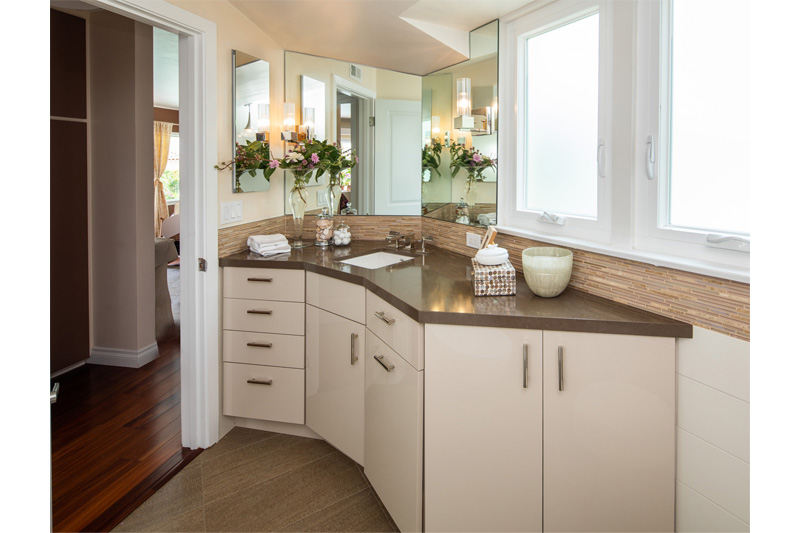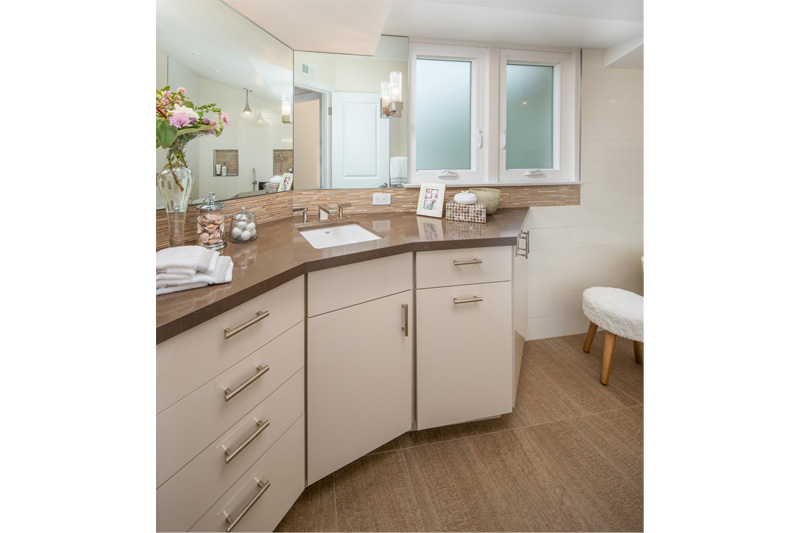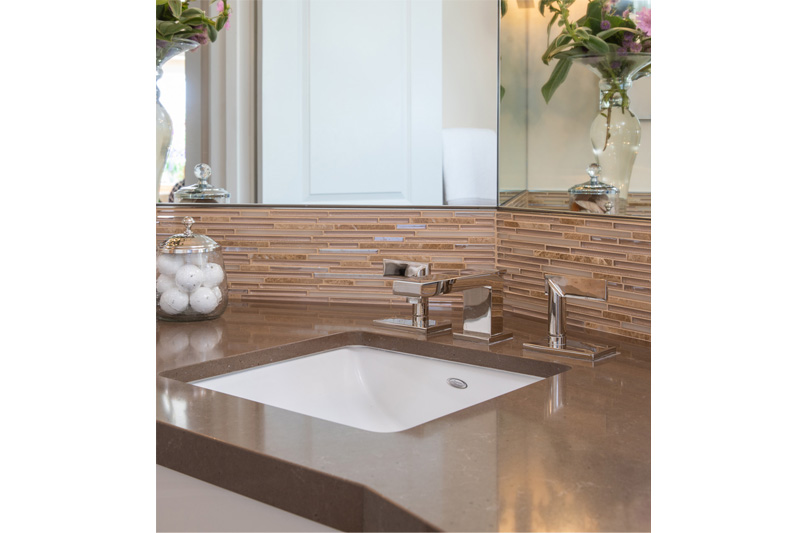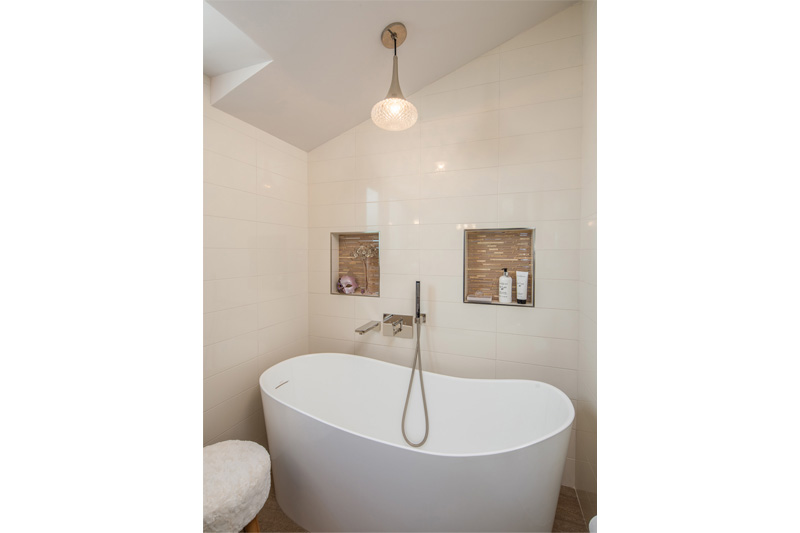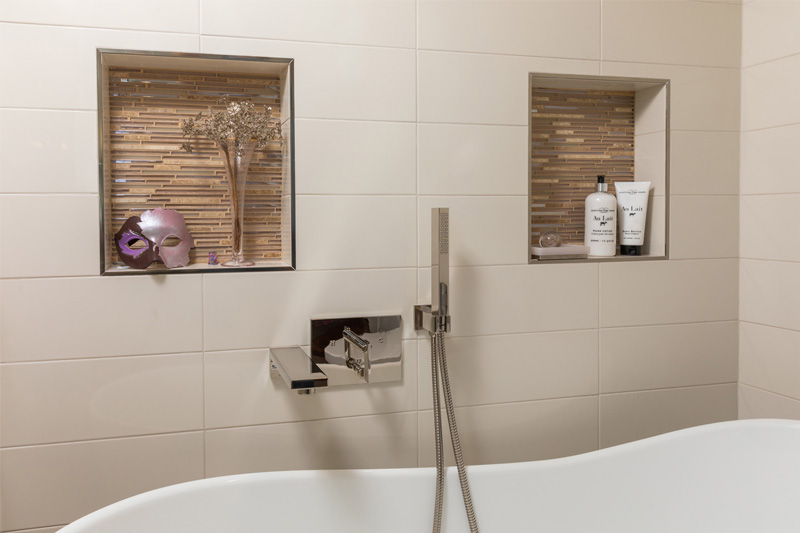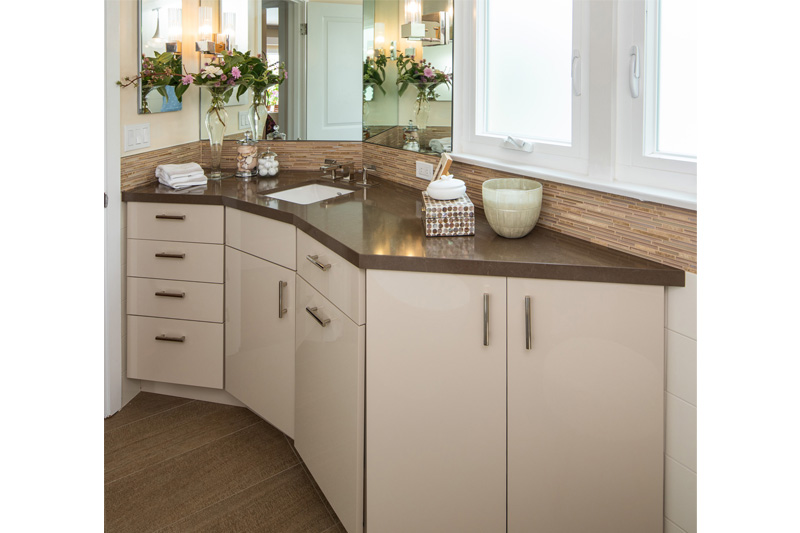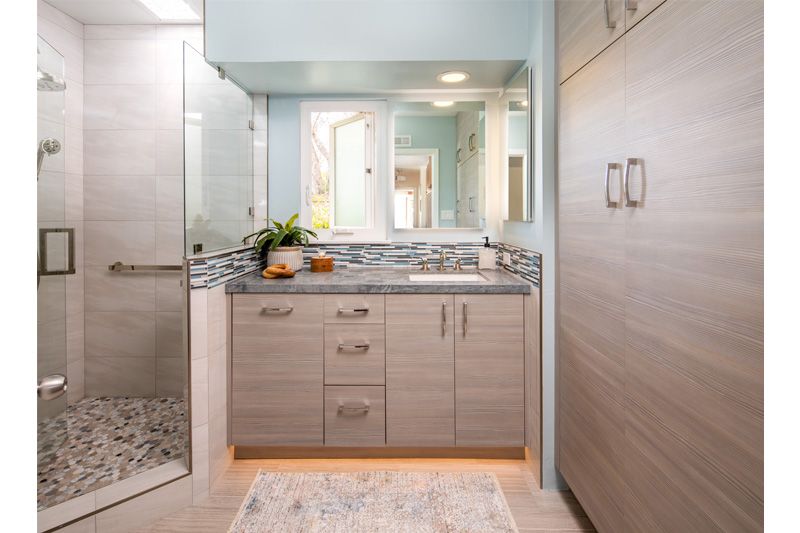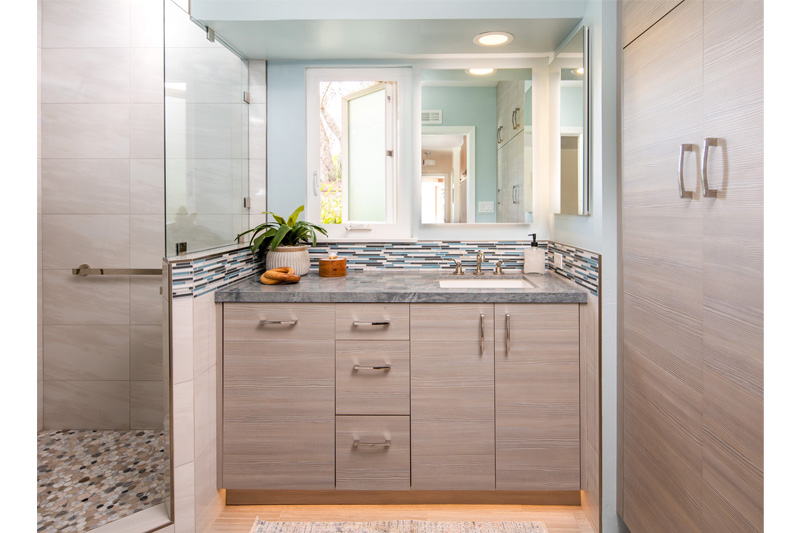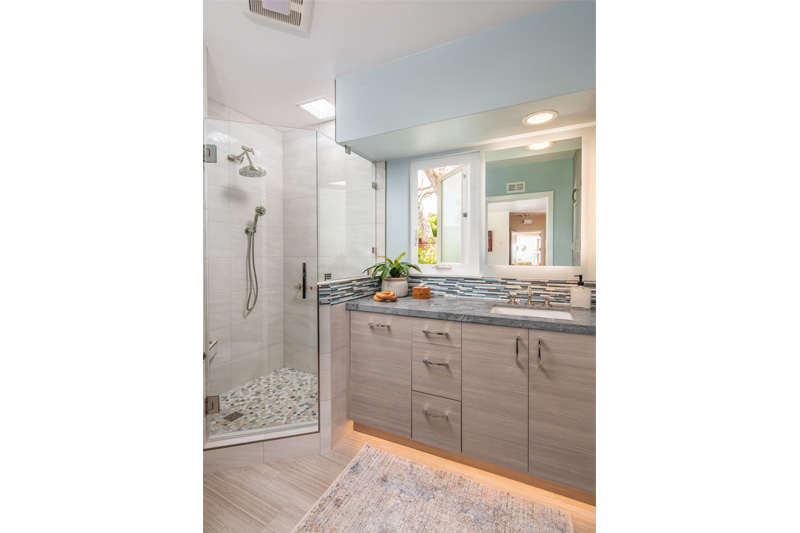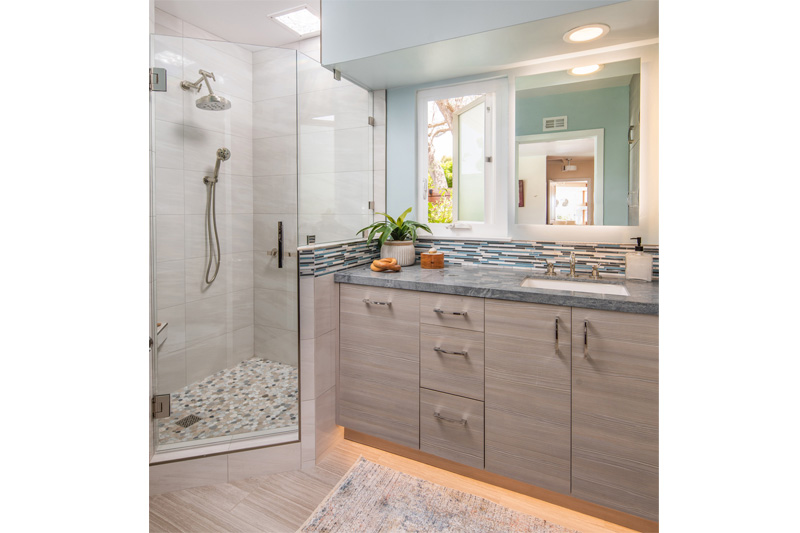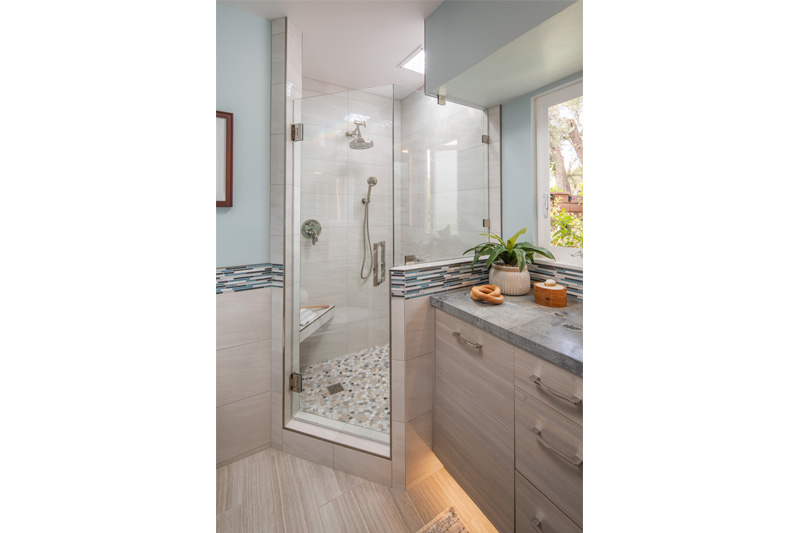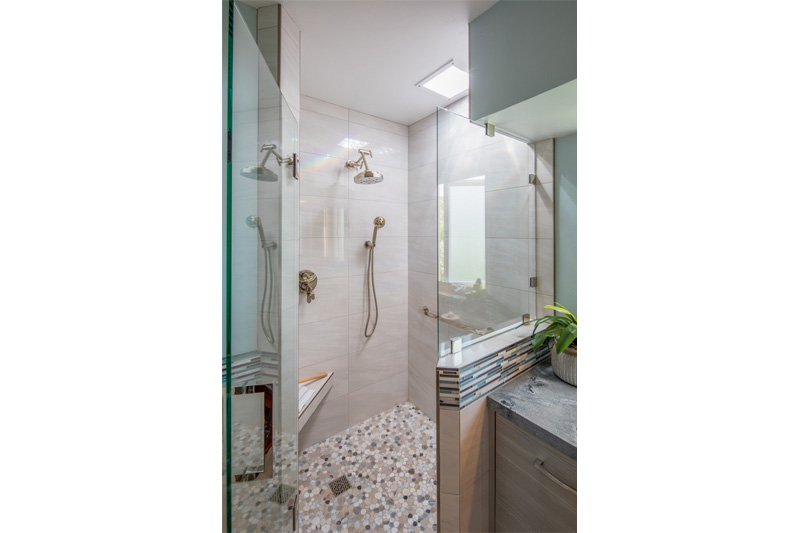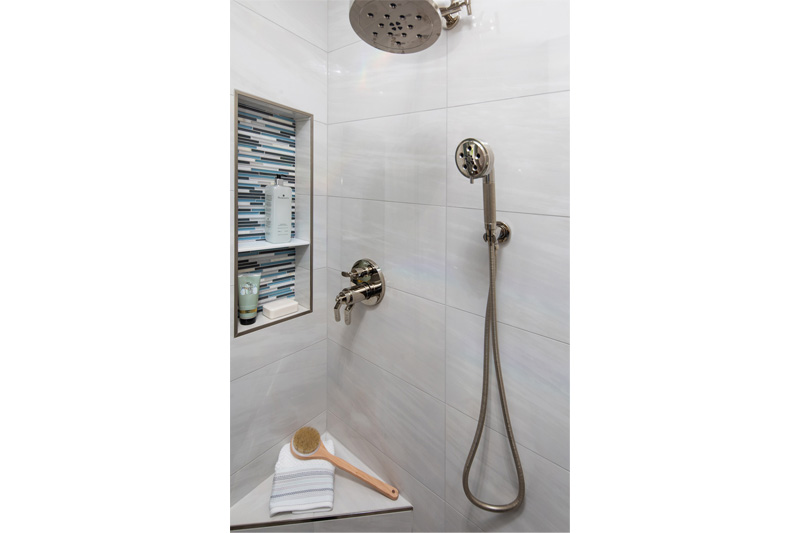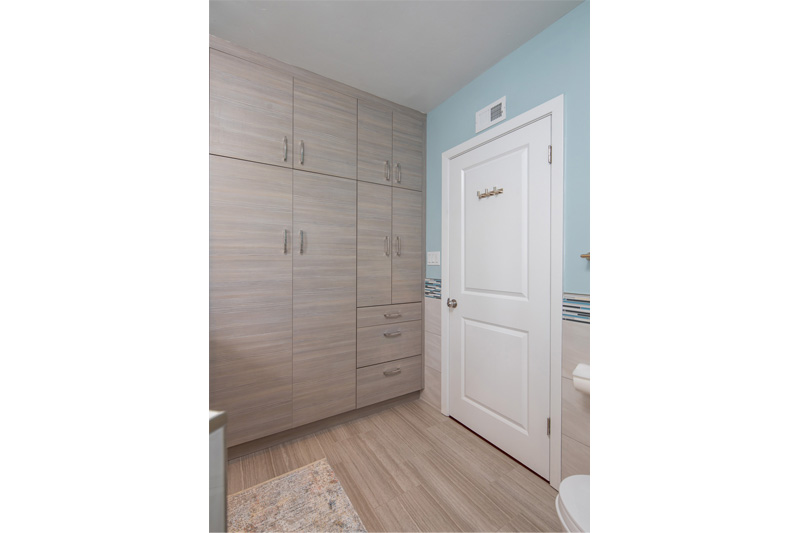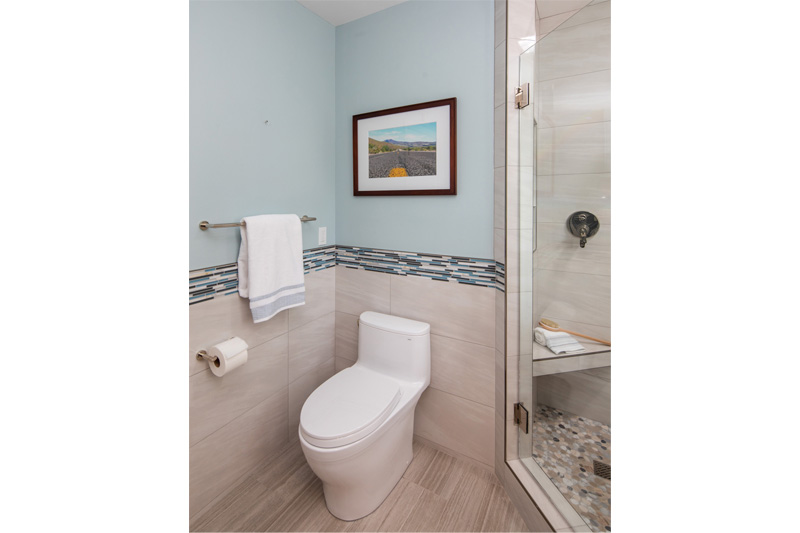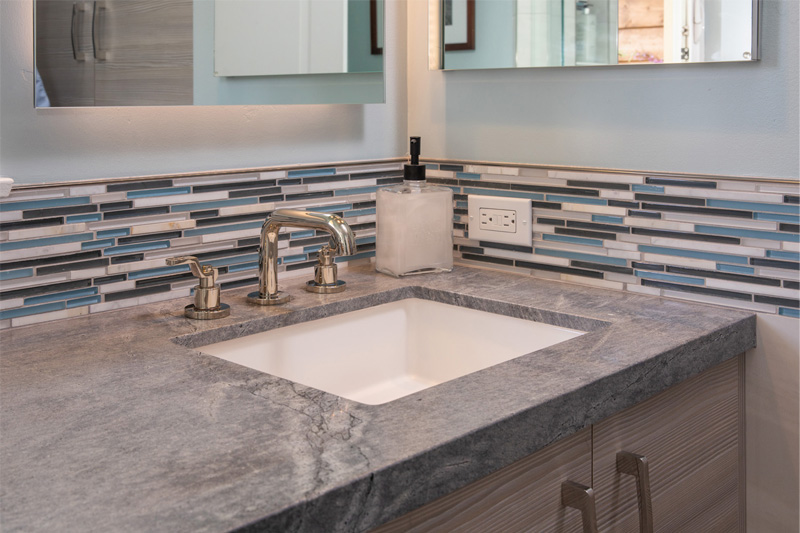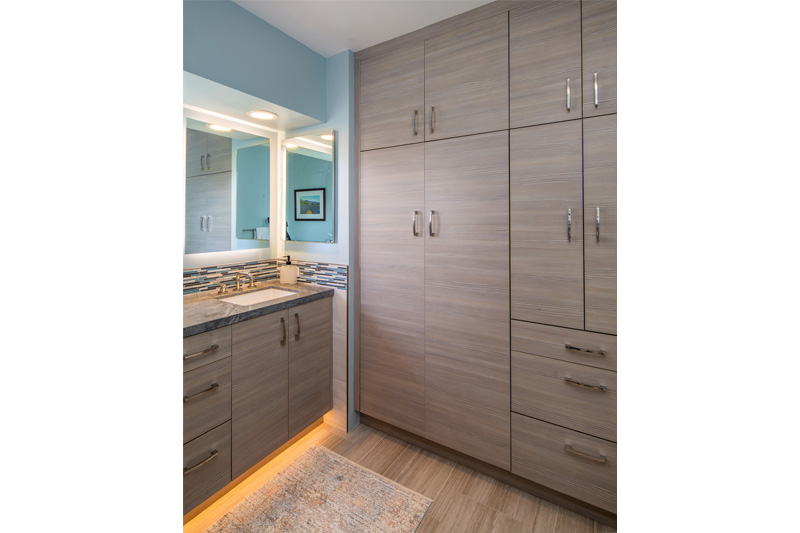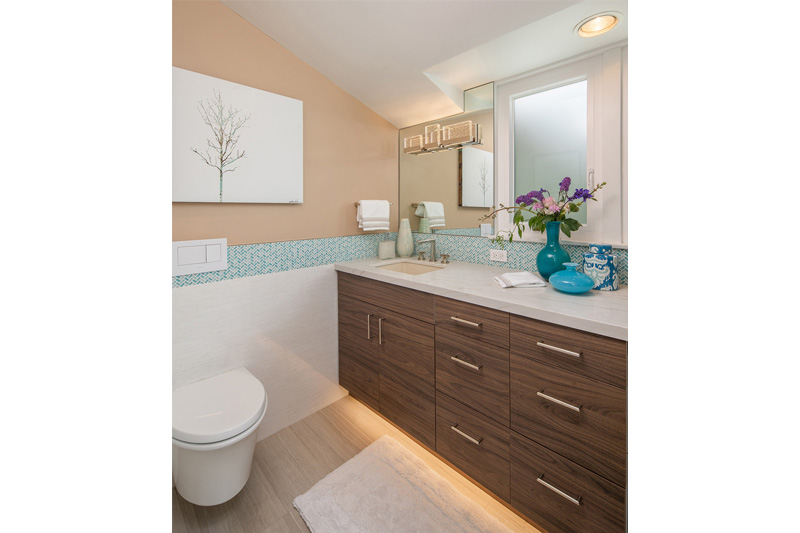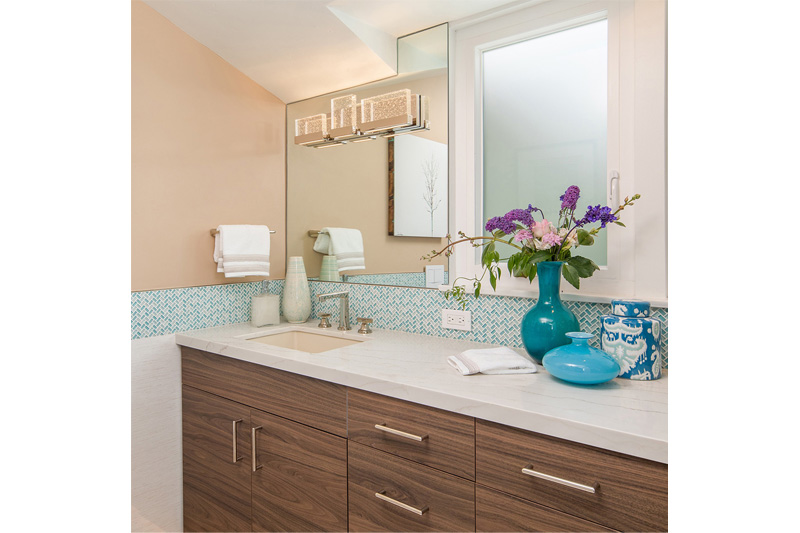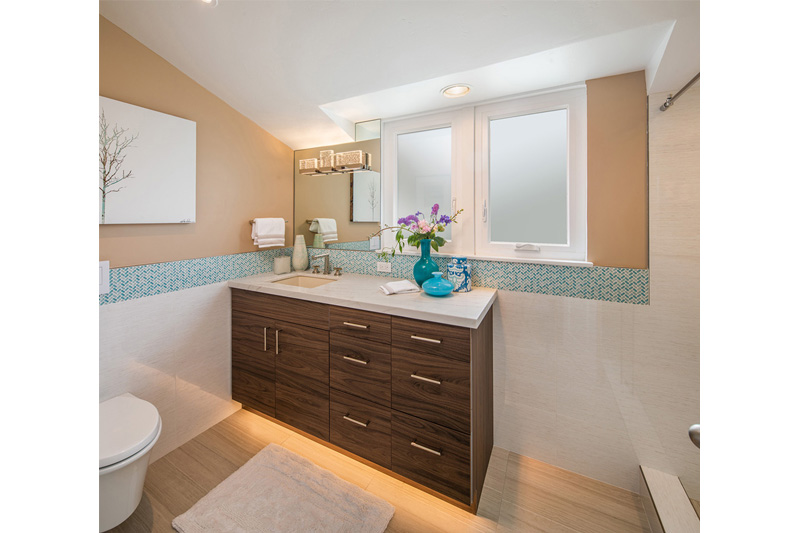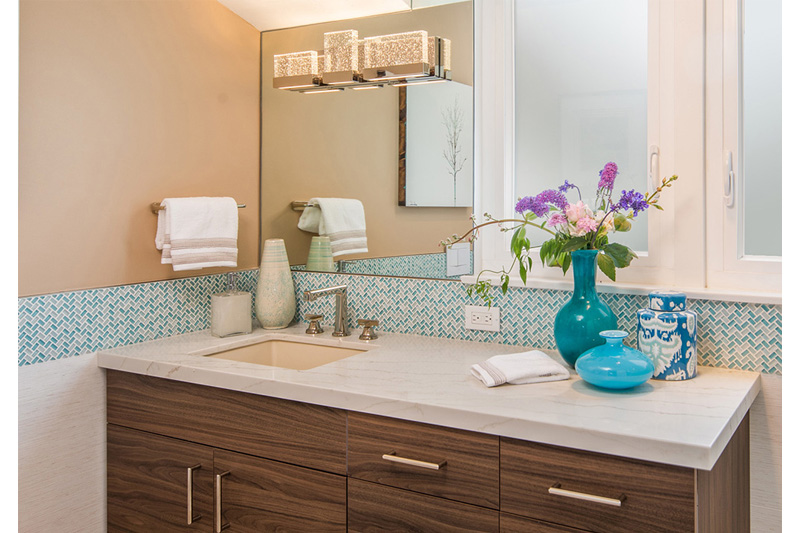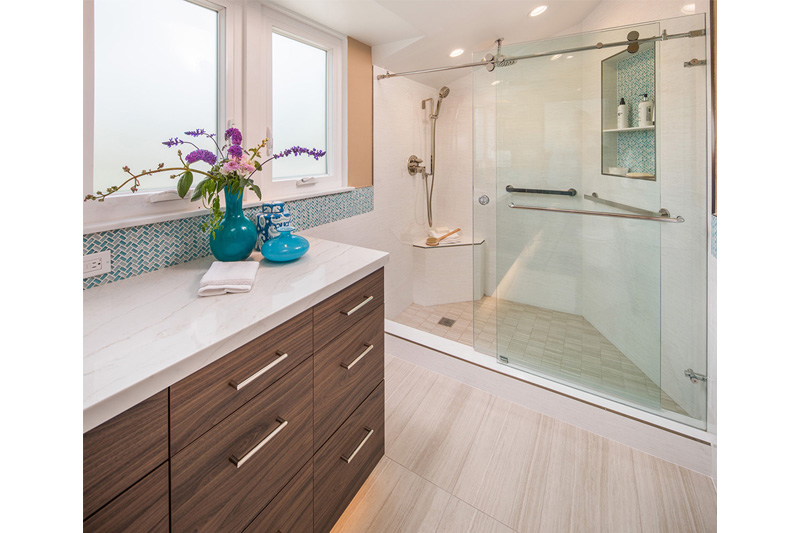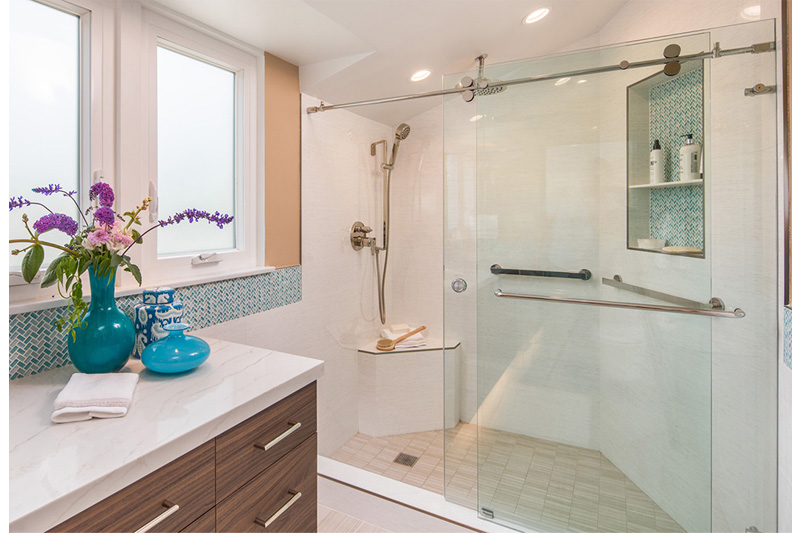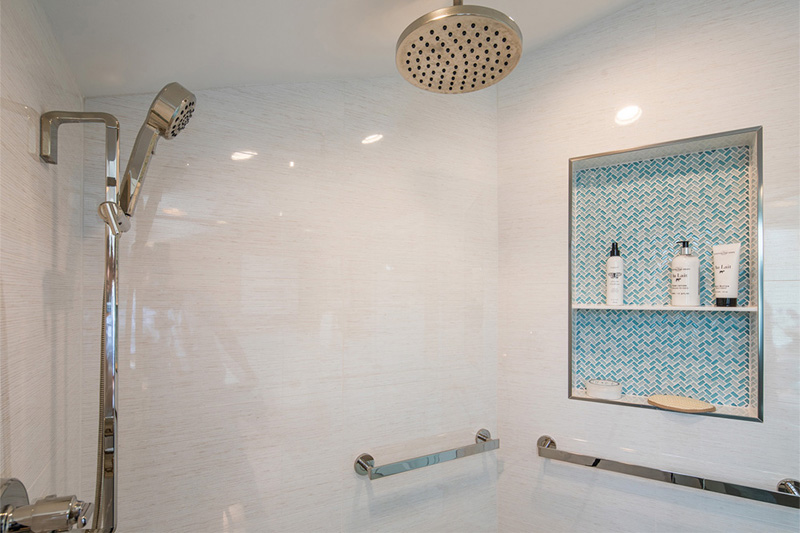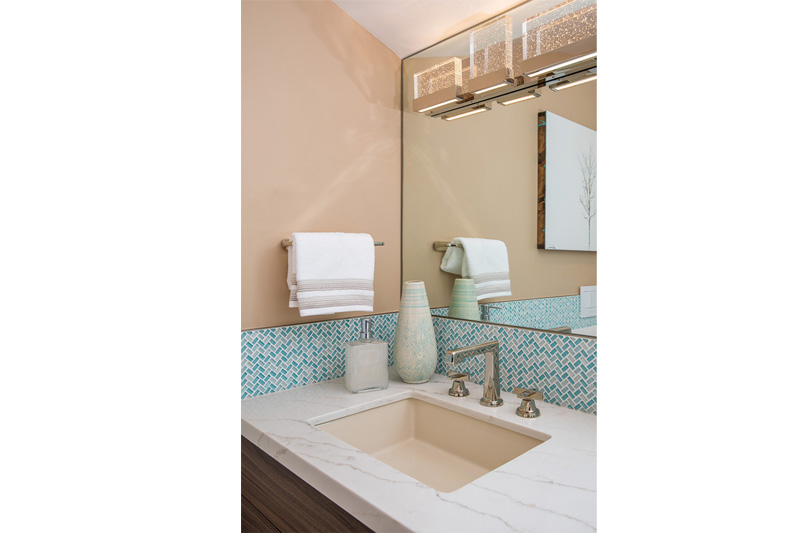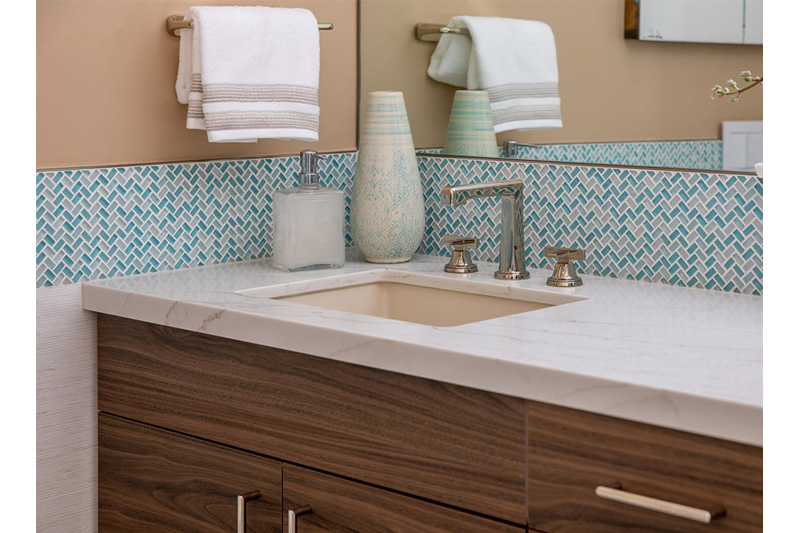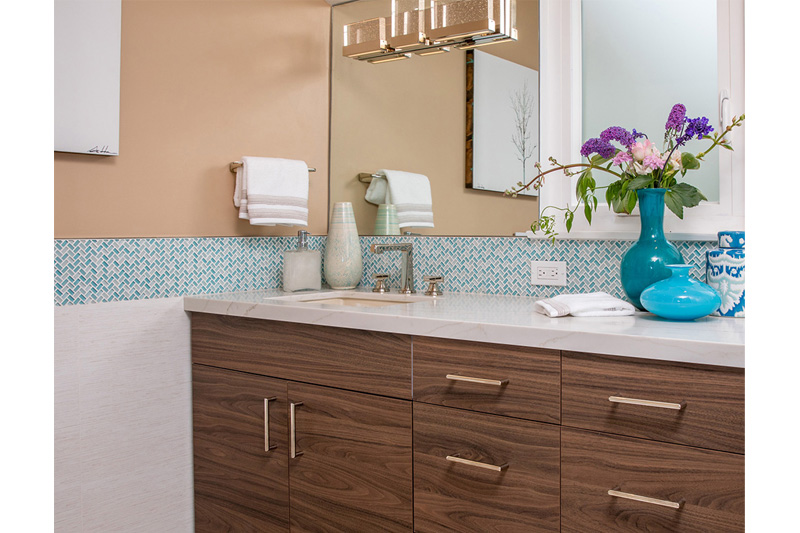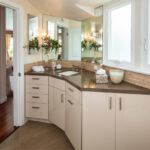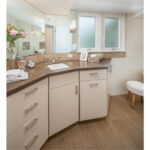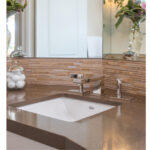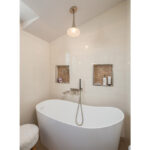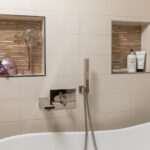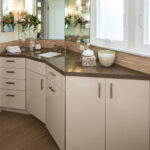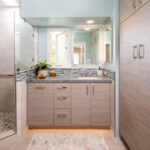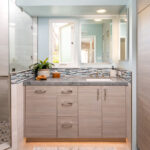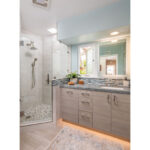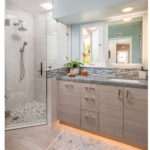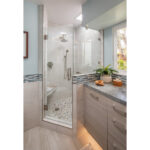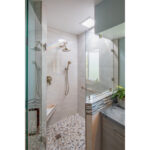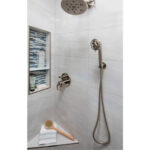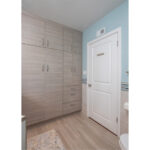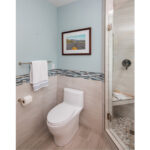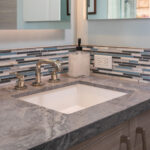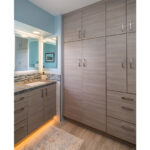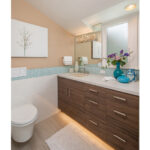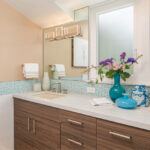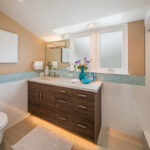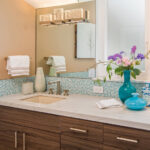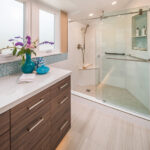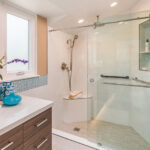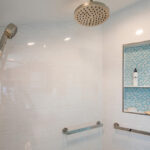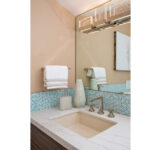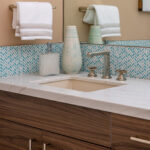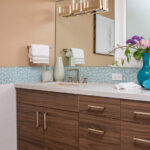 Client: Stephen K.
We chose CairnsCraft to renovate our whole home. Throughout the process they were prompt and attentive to our questions and concerns. Planning, design and construction were handled well with a lot of communication along the way. They were great at scheduling workers so that the project finished in a timely manner. Invoices were made along the way, and it was very clear what each payment was going towards. We are very satisfied with the overall design and the quality of the workmanship and are happy to be able to enjoy a completely refreshed home. Thank you CairnsCraft!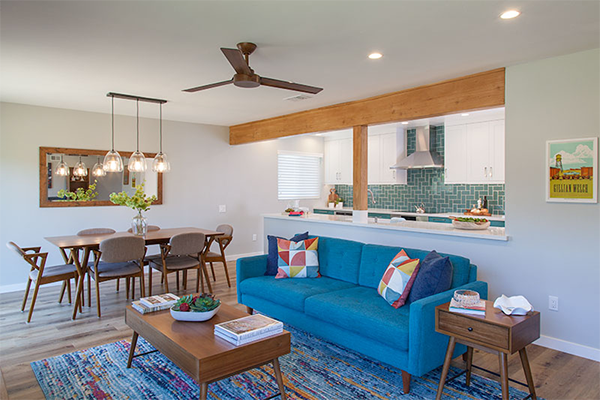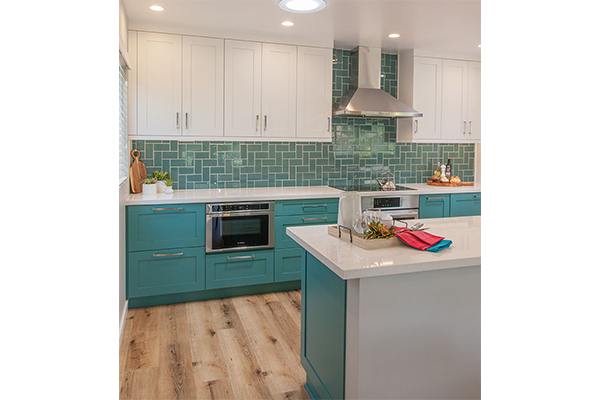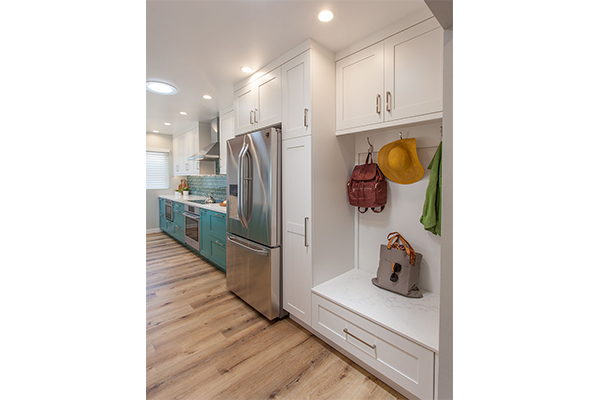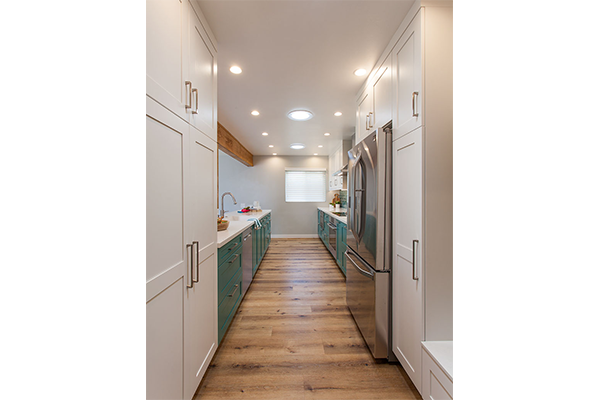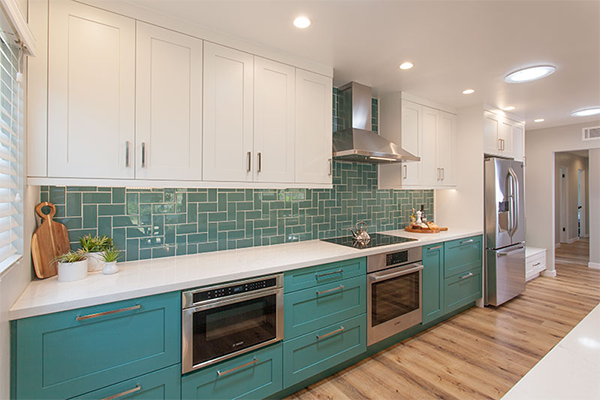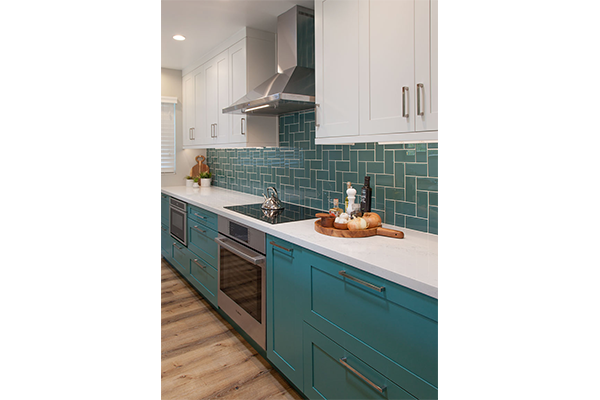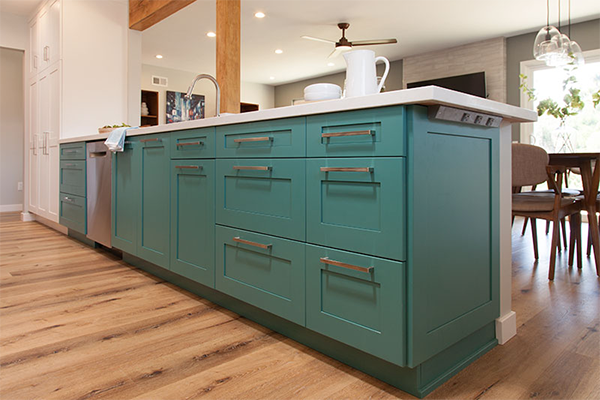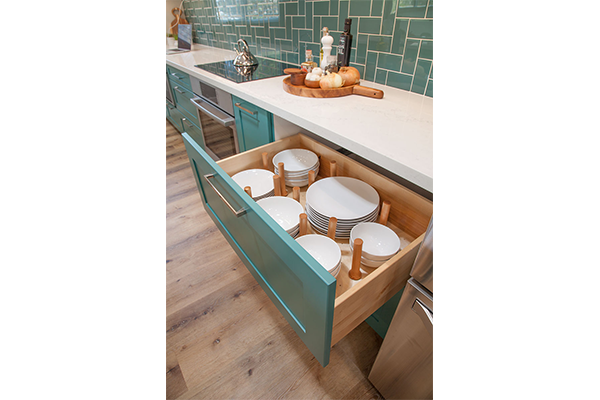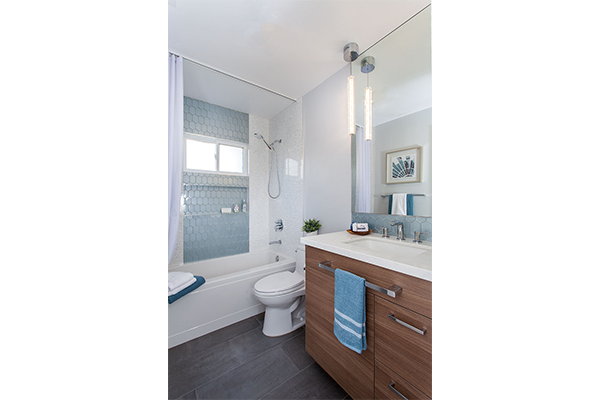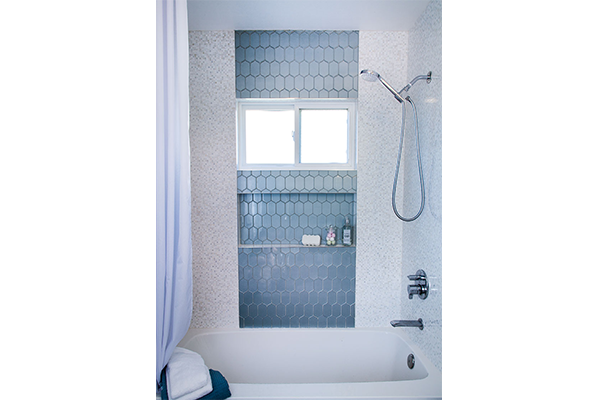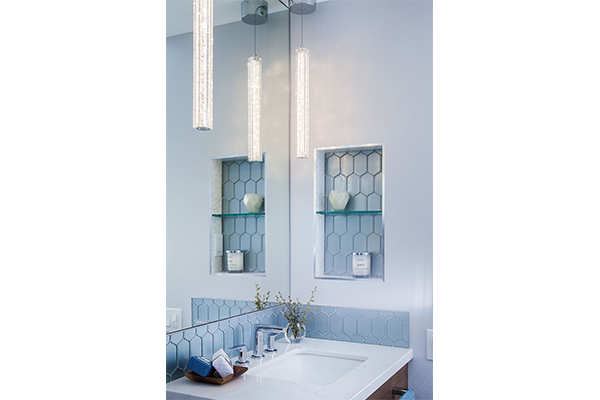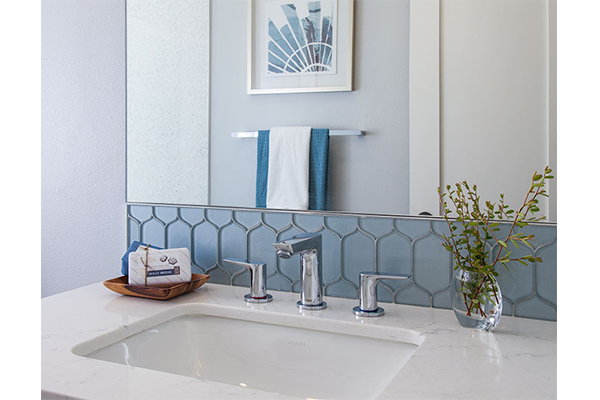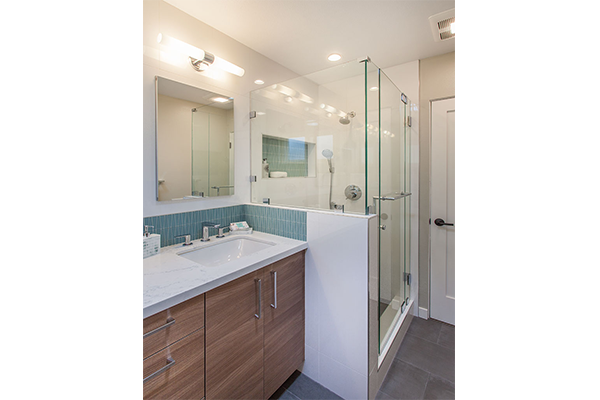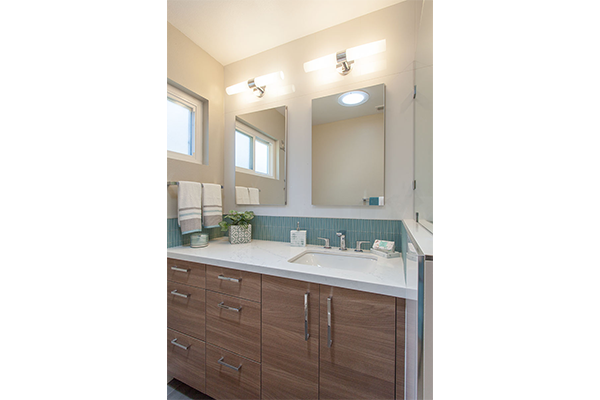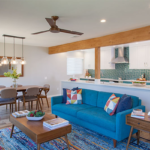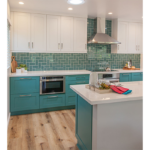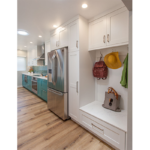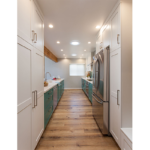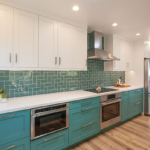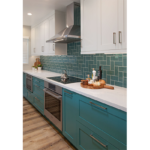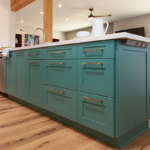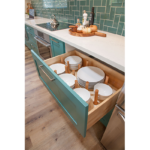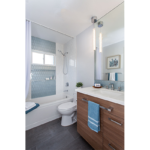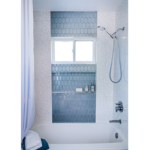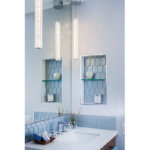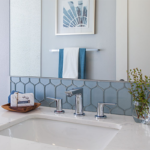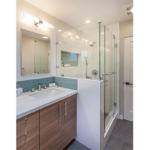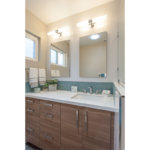 Client: Dawn R.
Marie, Charles, their staff and the subcontractors they employ are, without exception, reliable, skilled and communicative. From the moment we made their acquaintance, my husband and I were impressed with their professionalism and personal touch. Marie seems to work 24 hours,a day and is both the designer and the project manager. Marie was at the house 6 days/week supervising the sub-contractors and keeping everyone on schedule. They finished our extensive living area, kitchen and 2 bathroom gut and remodel in 6-7 weeks from demolition to open house ready, despite unexpected issues. We were eager to have a party for our son's graduation in late June and everything was done! CairnCraft is the opposite of what you expect from contractors. They are transparent, hard-working, reliable, timely, communicative, and generous with their time and energy. They treated us like family.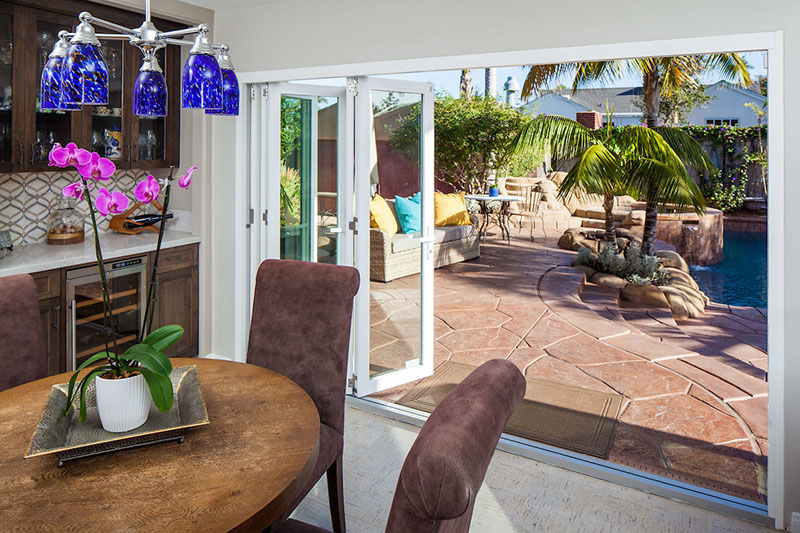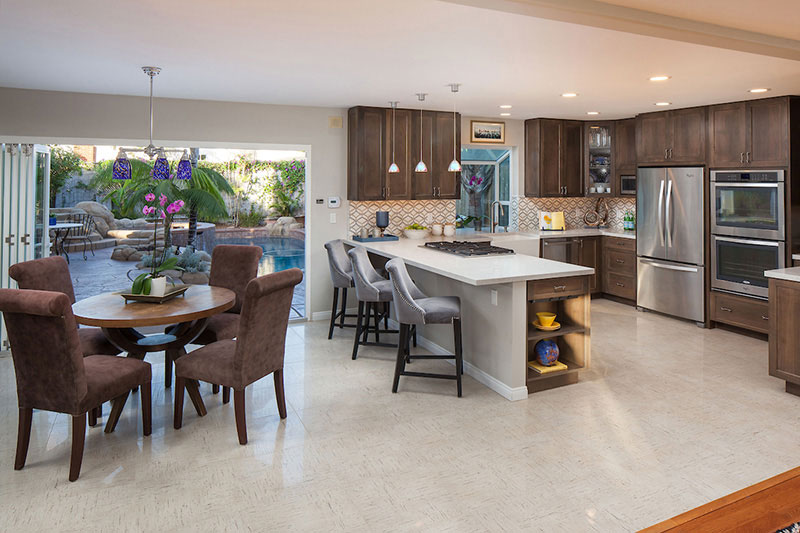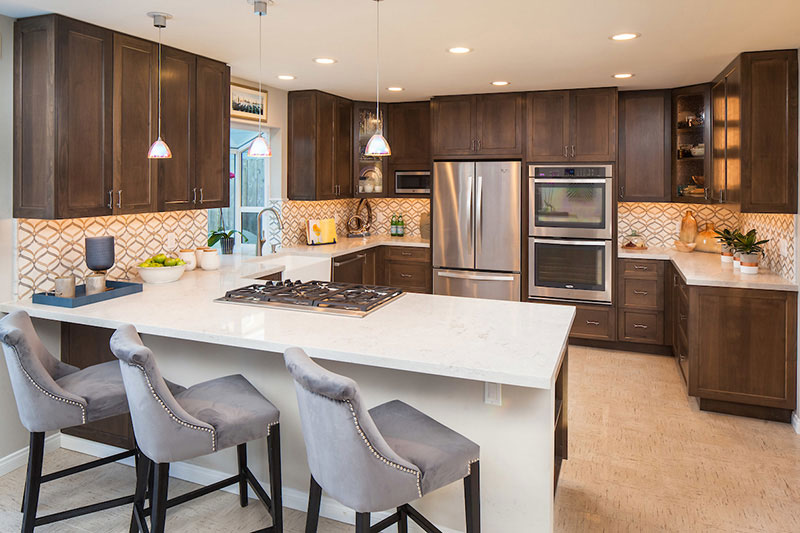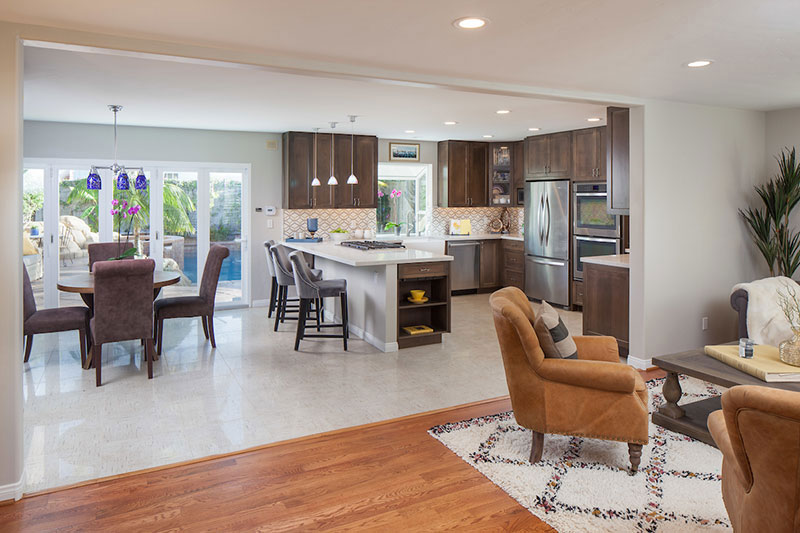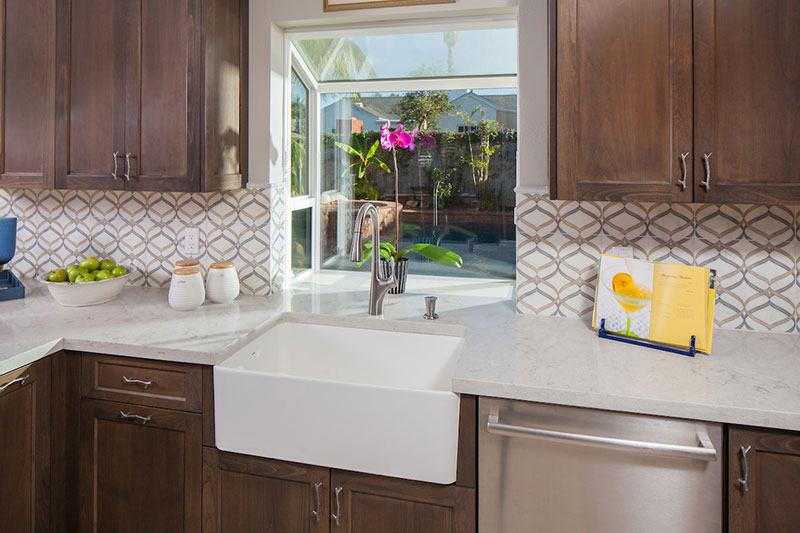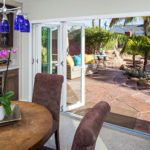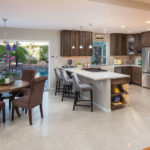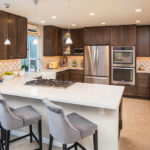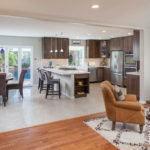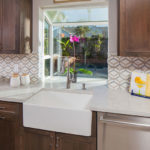 Client: Elaine P.
I'm extremely pleased with my kitchen remodel by CairnsCraft. The result is both beautiful and just as important, it is so functional. I love working in my new kitchen. Marie, Charles, Luz and the entire team were a pleasure to work with and made the whole process enjoyable. They had good ideas, listened to my concerns and worked incredibly hard. Marie was at my house daily checking on every detail and ensuring everything went smoothly. This attention to detail ensured a great outcome. The web-based software Cairns used kept me informed on the schedule and costs. It was always available and easy to access and use. Everyone involved with the project was prompt, professional and easy to communicate with. I felt completely comfortable with all the people who worked in my home and recommend Cairns Craft with no reservations.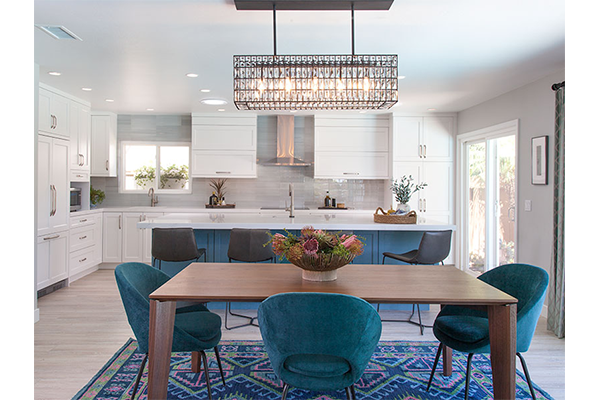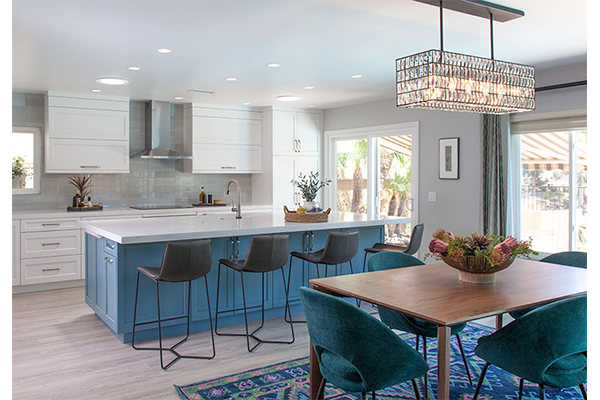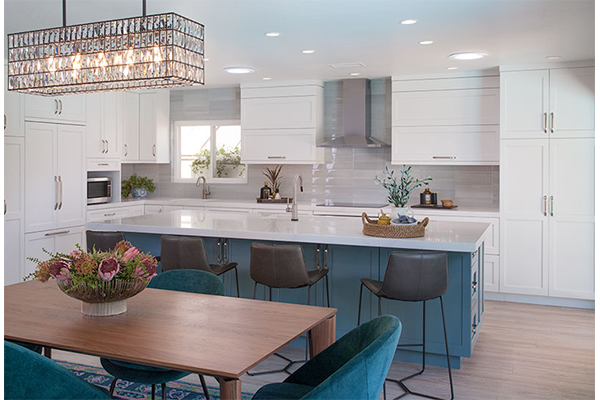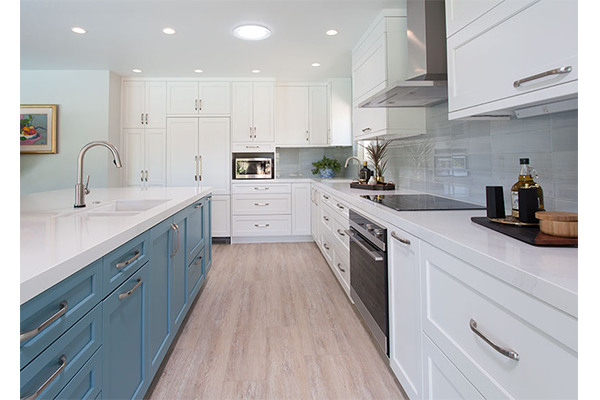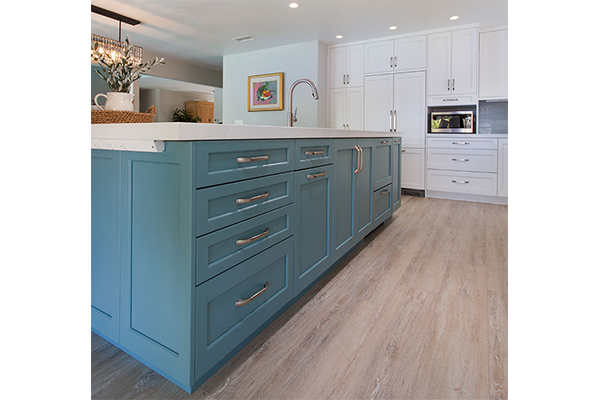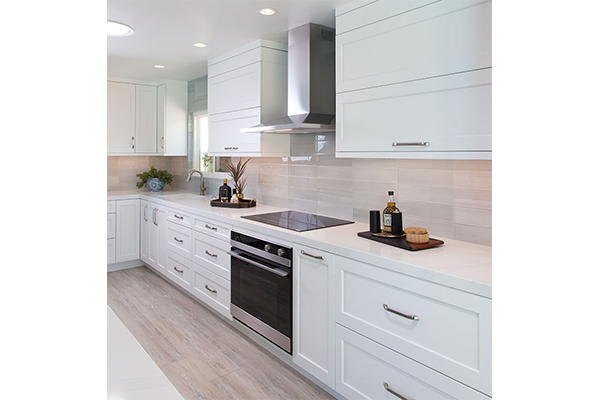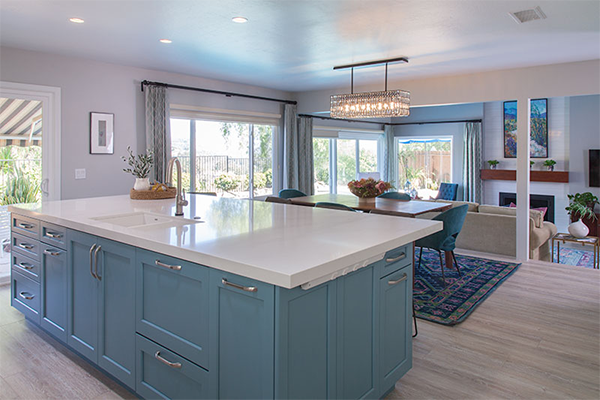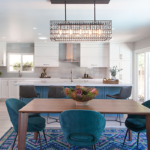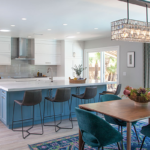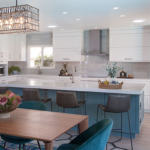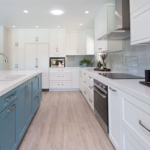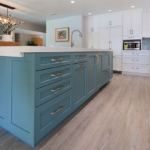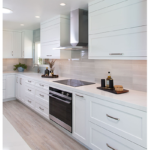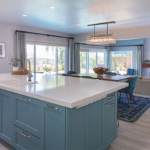 Client: David C.
We reached out to Cairns Craft on the recommendation from a friend. From the first contact to the last everyone was easy to work with and very responsive. They worked with us every step of the way and managed the project completely. There was always clarity around the project schedule and invoicing with a great online tool that we could access anywhere. As with any major remodel there can by some unexpected hiccups but Cairns Craft was excellent at dealing with all of them. A clean, competent, and ultimately beautiful result at the end – could not have asked for more. You cannot go wrong with Cairns Craft!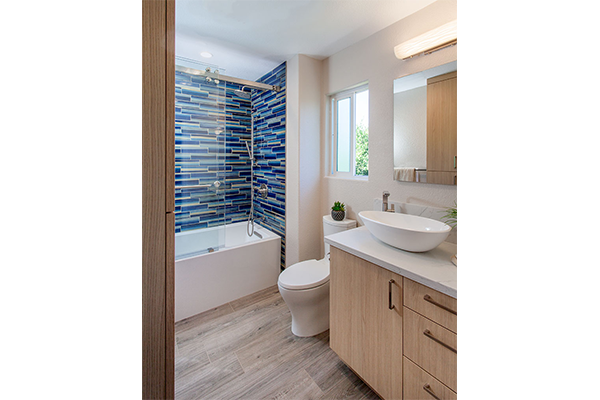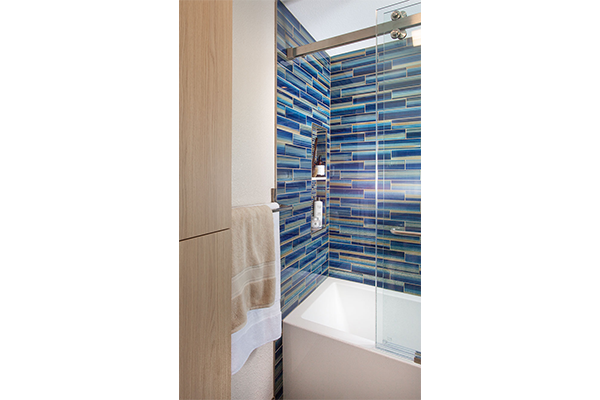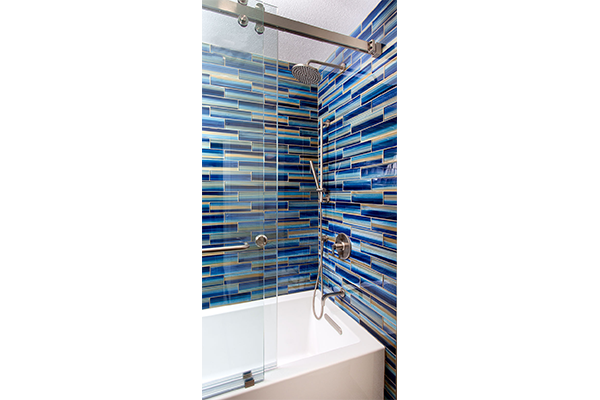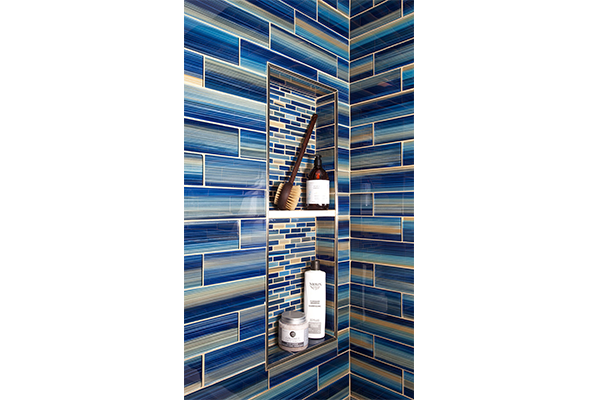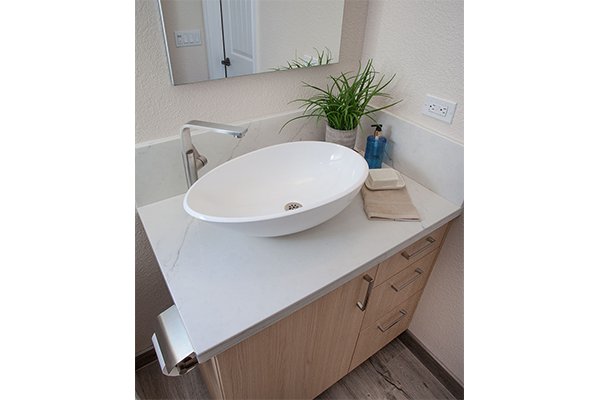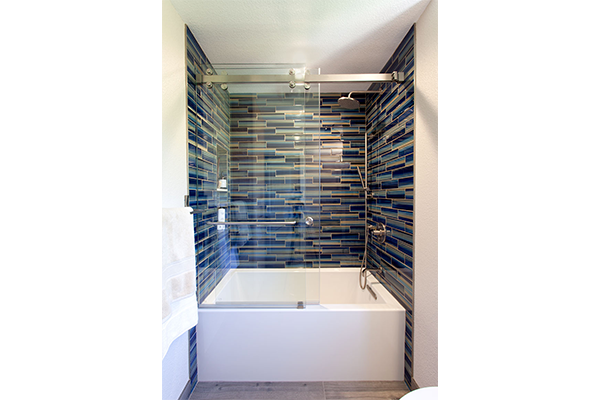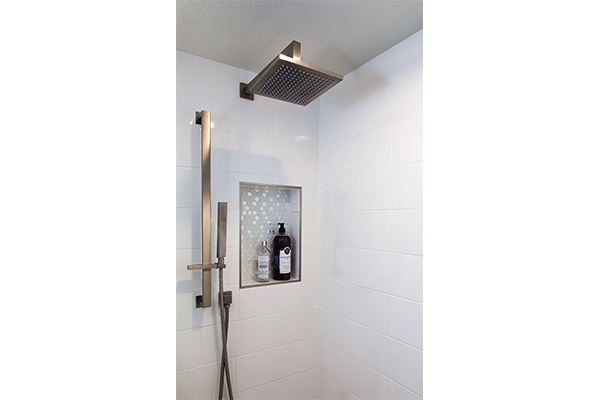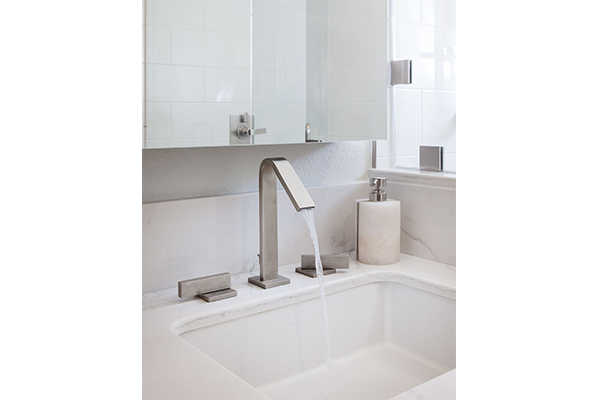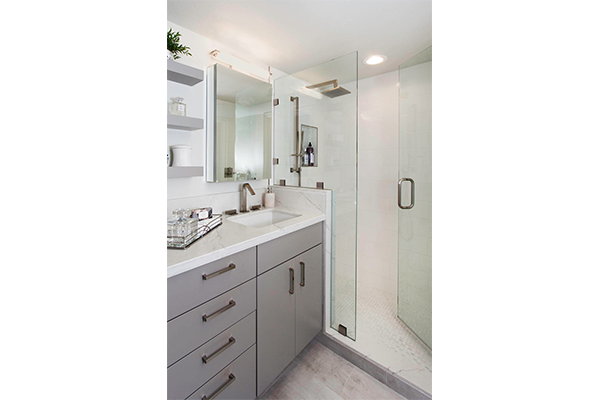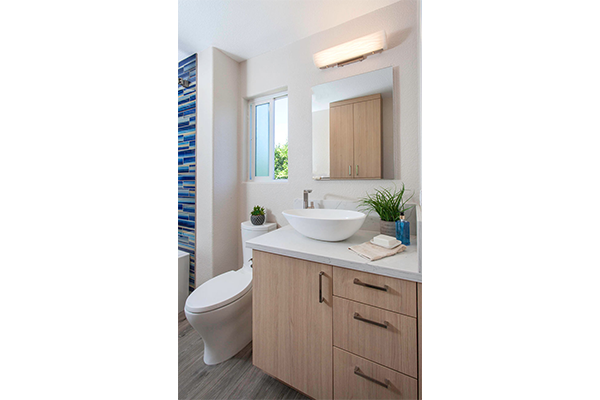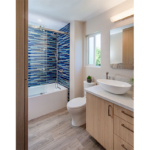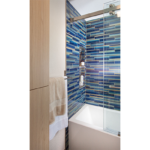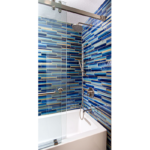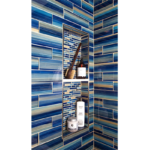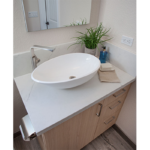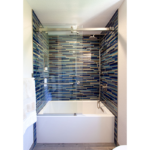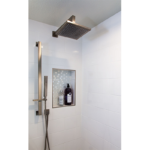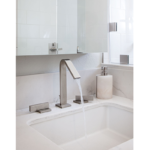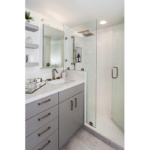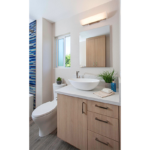 Client: Paul D.
If your seeking a team that is attentive to detail, organized, takes pride in their work and are committed to bringing your vision to reality then CairnsCraft is exactly who you need. Both Charles and Marie provided me with such a great remodeling experience. They were a pleasure to work with and kept me informed every step of the way. The step by step photos and online calendar I was able to access kept me so connected to the remodel of my vacation home I was amazed. Thank you CairnsCraft for making our vacation home our dream home!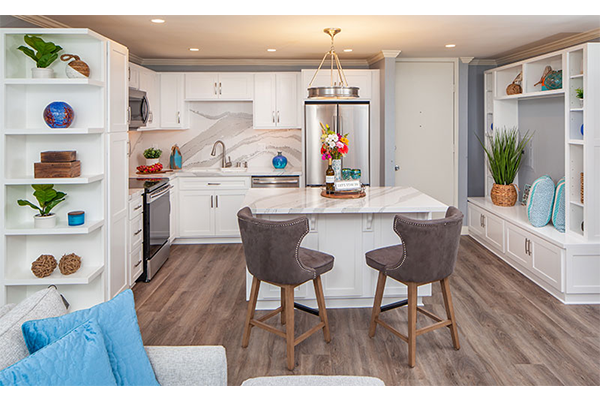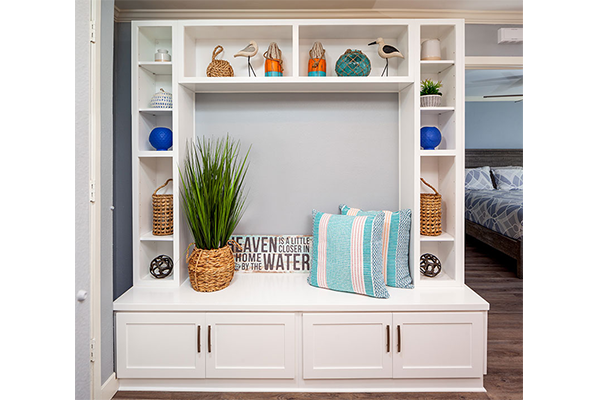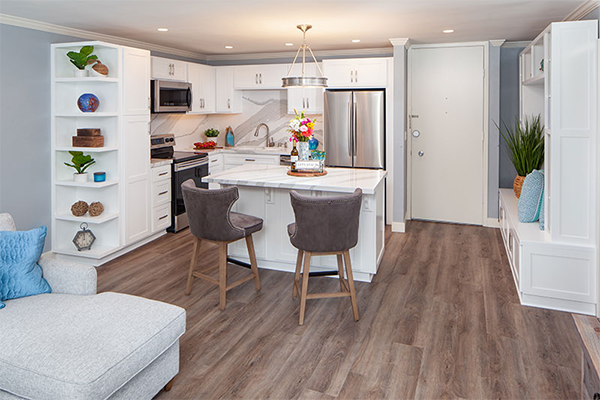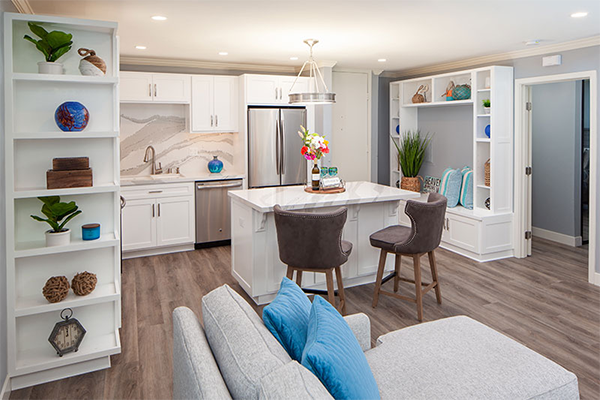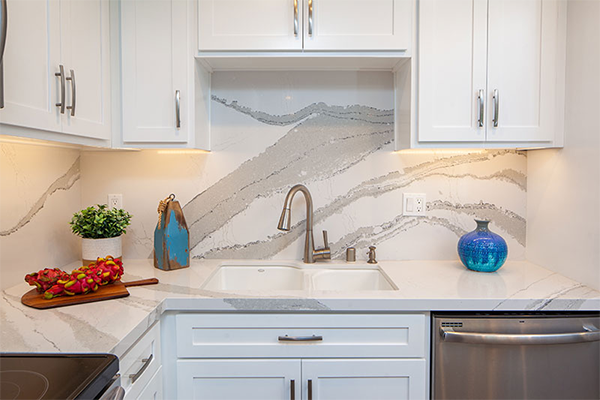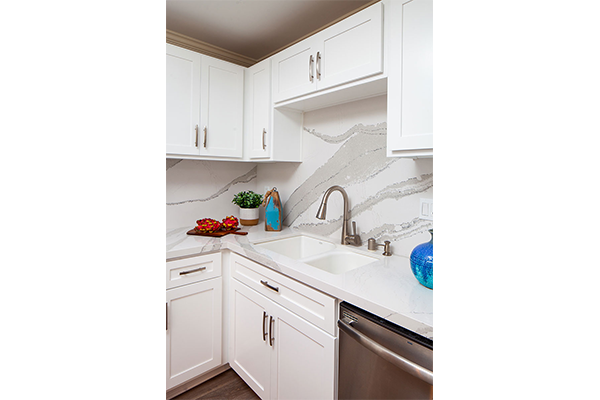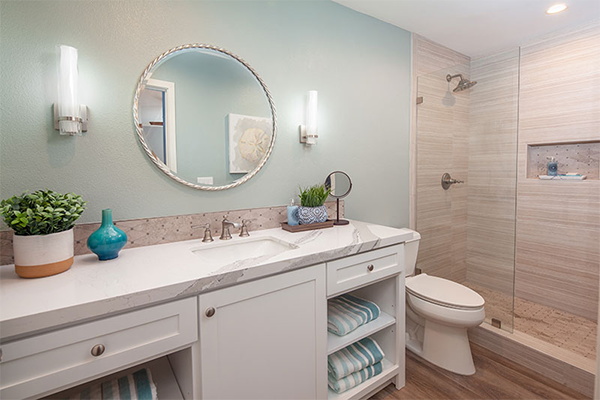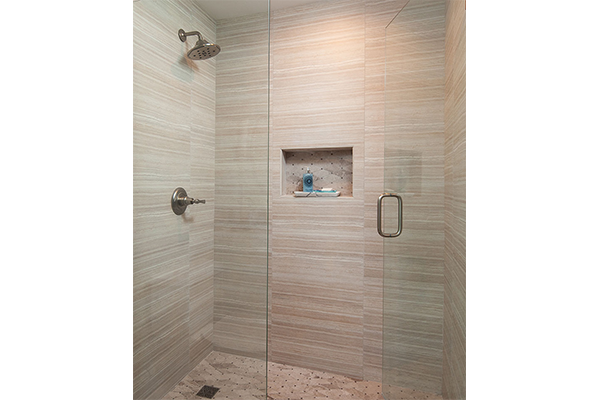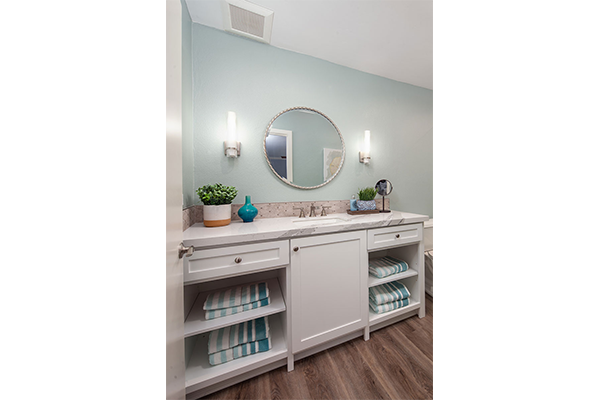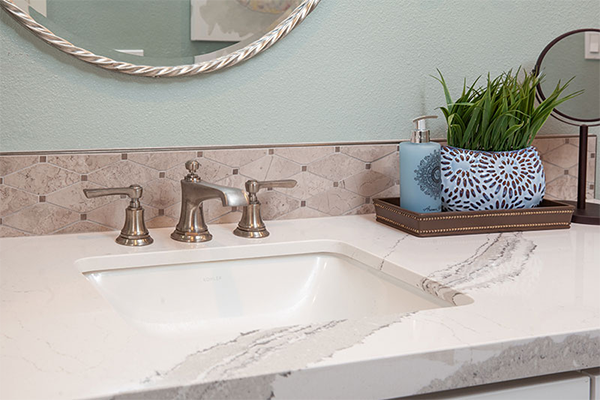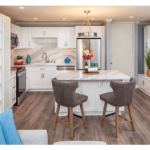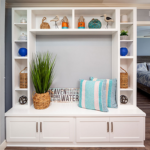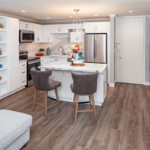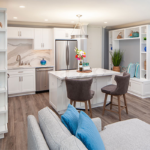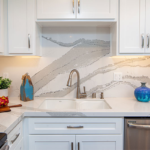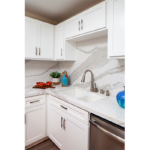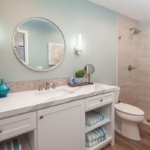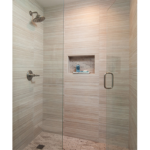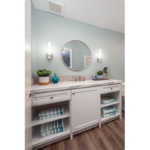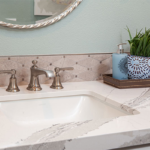 Client: Lisa O.
We selected CairnsCraft to remodel our kitchen. It was the best decision! The team is so talented and professional, and their remodeling process took a lot of the angst and stress out of such a huge project. We always knew what was going on and could see via the online planning tool calendar what was coming up next. The team is prompt, clean (as clean as you can get with a remodel!), and always made sure we understood what they were doing and why. Anything over budget was our decision and centered mostly around tweaks in the design that my husband and I decided upon. We had a vision of what we wanted and they helped us get there… and they made it even better. Our kitchen is flawless. We wouldn't change a single thing.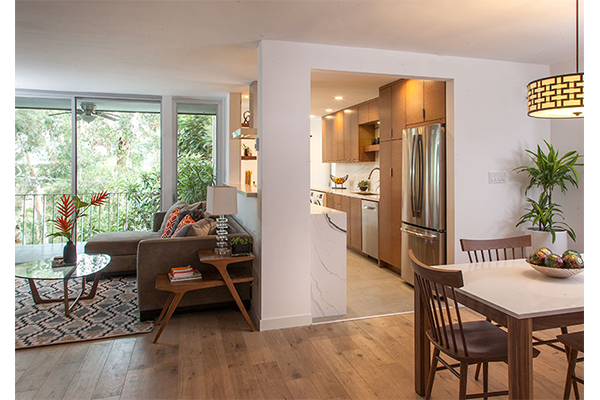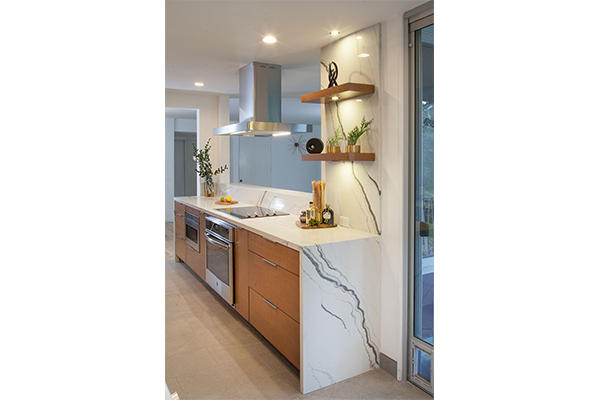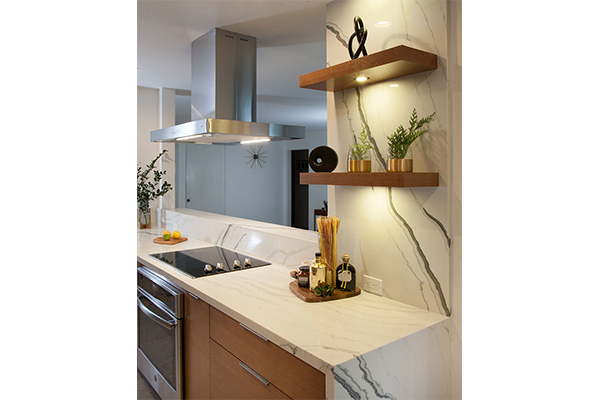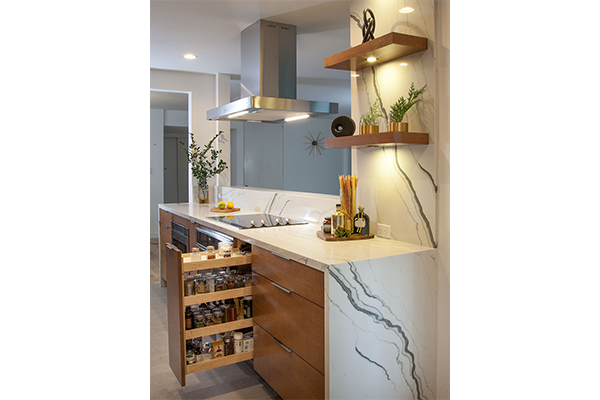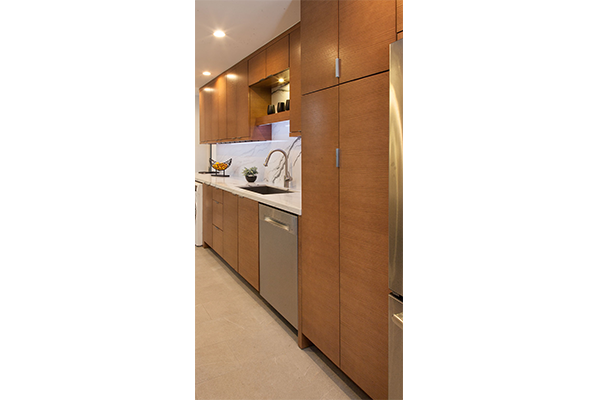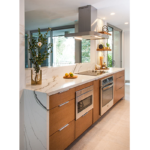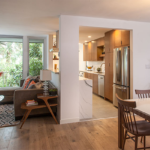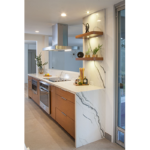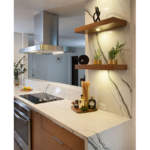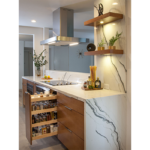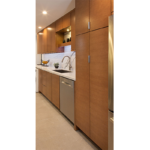 Client: DJ Long
Marie and her team did an awesome job in designing, reviewing, suggesting and executing the plan for the totally new kitchen. Creating a gas fireplace from the no-longer working wall furnace, new windows and doors to bring in the wonderful light into the home and adding Central air and AC. The "subs" are professional in their field of expertise. Totally respective of me and my home and provide valuable knowledge. All the work was done in a timely manner and Marie & her team were consistent in their communication & follow-up. Highly recommend them for your project!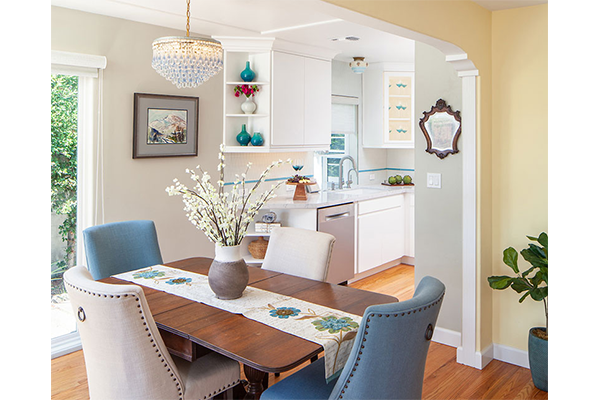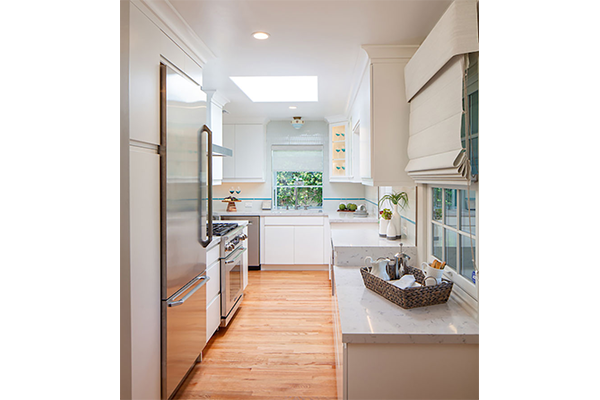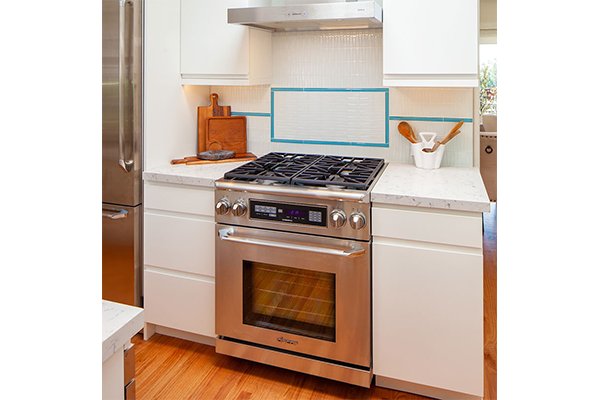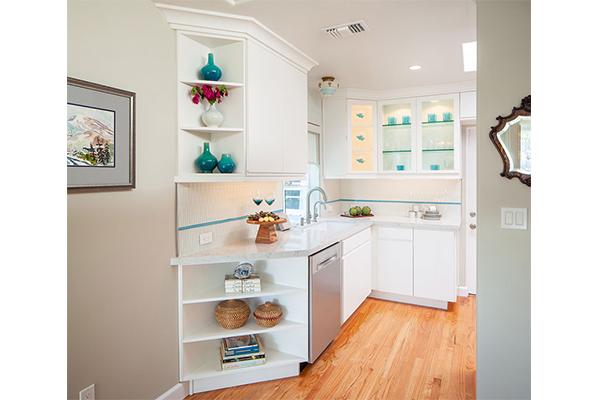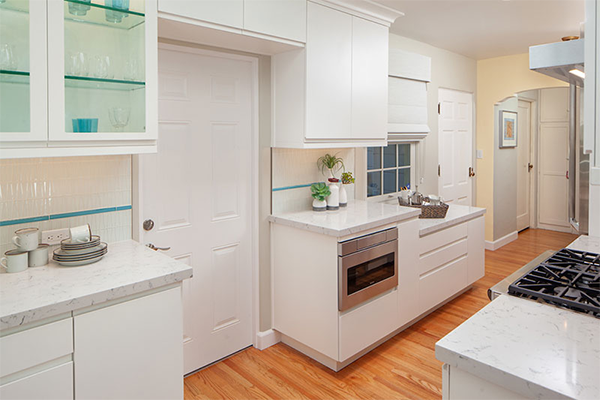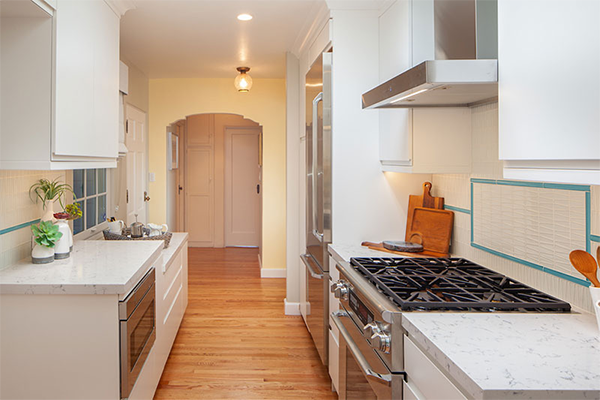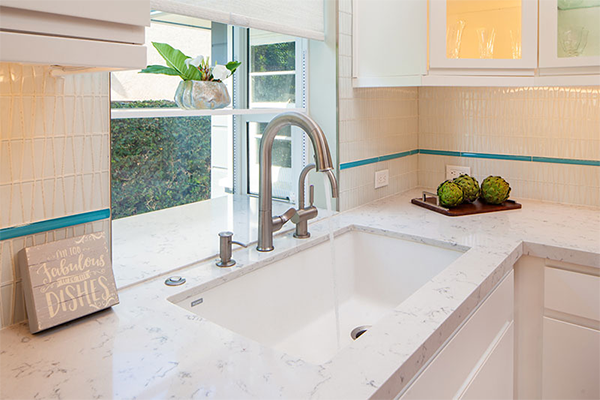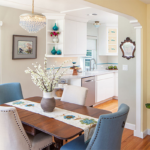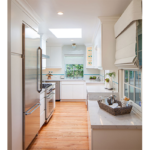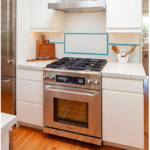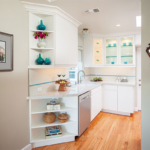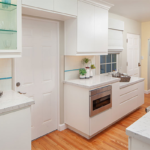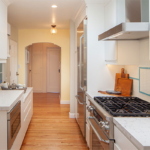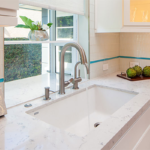 Client: Ron d.
The entire Cairns Craft team, from Marie, Charles, to all of their subcontractors, have consistently demonstrated exceptional caring and attention to my wife and myself throughout every phase of the project. They are true artisans of their crafts, paying meticulous skilled attention to construction details and work quality. They are exceptional in their communications with us, our designer, and in the coordination of the myriad details with their subcontractors on every aspect of the project from schedules, costs, to identifying and efficiently resolving unexpected issues that are inevitable with a renovation on a home such as ours. They have masterfully and cost-effectively transformed our home in ways that have exceeded what we imagined possible. One bathroom renovation and two sub-projects are completed; renovation of the second bathroom is in progress and on track to complete ahead of schedule this month. We would rate CairnsCraft as 6 stars out of 5 for exceeding what we thought possible!